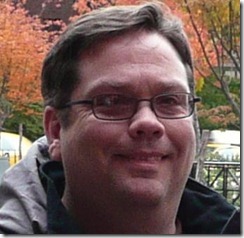 Here at the Coffee Party we have spent a lot of time discussing on how far the political parties have gone astray. Democrats and republicans whether they attempt to hide it or not comprise a government that is little more than a tool for the super wealthy to become even wealthier.  All at the expense of the American people. 
As an active and informed citizen I have noticed how little the wealthy depend on society.  They do not need our infrastructure, schools, police and with the ongoing privatization of our military they may no longer need our military.  The American wealthy have transformed themselves into the American ruling class.  They have little to no interaction with ordinary Americans, they don't need to have it.  All of the mechanisms are in place to siphon money from the masses into their bank accounts with minimal time and effort on their parts. 
This article from the American Conservative penned by long term conservative operative Mike Lofgren is a brilliant piece that maps our history tying powerful figures in religion, business and government together to create a country that worships wealth and the people who have it.  It is a long read, but an important one. 
Please take time to read this article, it is important and will be worth your while.
Eric Whinery, Treasurer – Coffee Party USA
LIKE My Facebook Page
Follow @EgbertoWillies
---
Revolt of the Rich

Our financial elites are the new secessionists.

By Mike Lofgren • August 27, 2012

It was 1993, during congressional debate over the North American Free Trade Agreement. I was having lunch with a staffer for one of the rare Republican congressmen who opposed the policy of so-called free trade. To this day, I remember something my colleague said: "The rich elites of this country have far more in common with their counterparts in London, Paris, and Tokyo than with their fellow American citizens."

That was only the beginning of the period when the realities of outsourced manufacturing, financialization of the economy, and growing income disparity started to seep into the public consciousness, so at the time it seemed like a striking and novel statement.

At the end of the Cold War many writers predicted the decline of the traditional nation-state. Some looked at the demise of the Soviet Union and foresaw the territorial state breaking up into statelets of different ethnic, religious, or economic compositions. This happened in the Balkans, the former Czechoslovakia, and Sudan. Others predicted a weakening of the state due to the rise of Fourth Generation warfare and the inability of national armies to adapt to it. The quagmires of Iraq and Afghanistan lend credence to that theory. There have been numerous books about globalization and how it would eliminate borders. But I am unaware of a well-developed theory from that time about how the super-rich and the corporations they run would secede from the nation state.

I do not mean secession by physical withdrawal from the territory of the state, although that happens from time to time—for example, Erik Prince, who was born into a fortune, is related to the even bigger Amway fortune, and made yet another fortune as CEO of the mercenary-for-hire firm Blackwater, moved his company (renamed Xe) to the United Arab Emirates in 2011. What I mean by secession is a withdrawal into enclaves, an internal immigration, whereby the rich disconnect themselves from the civic life of the nation and from any concern about its well being except as a place to extract loot.

Our plutocracy now lives like the British in colonial India: in the place and ruling it, but not of it. If one can afford private security, public safety is of no concern; if one owns a Gulfstream jet, crumbling bridges cause less apprehension—and viable public transportation doesn't even show up on the radar screen. With private doctors on call and a chartered plane to get to the Mayo Clinic, why worry about Medicare?

Being in the country but not of it is what gives the contemporary American super-rich their quality of being abstracted and clueless. Perhaps that explains why Mitt Romney's regular-guy anecdotes always seem a bit strained. I discussed this with a radio host who recounted a story about Robert Rubin, former secretary of the Treasury as well as an executive at Goldman Sachs and CitiGroup. Rubin was being chauffeured through Manhattan to reach some event whose attendees consisted of the Great and the Good such as himself. Along the way he encountered a traffic jam, and on arriving to his event—late—he complained to a city functionary with the power to look into it. "Where was the jam?" asked the functionary. Rubin, who had lived most of his life in Manhattan, a place of east-west numbered streets and north-south avenues, couldn't tell him. The super-rich who determine our political arrangements apparently inhabit another, more refined dimension.

To some degree the rich have always secluded themselves from the gaze of the common herd; their habit for centuries has been to send their offspring to private schools. But now this habit is exacerbated by the plutocracy's palpable animosity towards public education and public educators, as Michael Bloomberg has demonstrated. To the extent public education "reform" is popular among billionaires and their tax-exempt foundations, one suspects it is as a lever to divert the more than $500 billion dollars in annual federal, state, and local education funding into private hands—meaning themselves and their friends. What Halliburton did for U.S. Army logistics, school privatizers will do for public education. A century ago, at least we got some attractive public libraries out of Andrew Carnegie. Noblesse oblige like Carnegie's is presently lacking among our seceding plutocracy.

In both world wars, even a Harvard man or a New York socialite might know the weight of an army pack. Now the military is for suckers from the laboring classes whose subprime mortgages you just sliced into CDOs and sold to gullible investors in order to buy your second Bentley or rustle up the cash to get Rod Stewart to perform at your birthday party. The sentiment among the super-rich towards the rest of America is often one of contempt rather than noblesse.

Stephen Schwarzman, the hedge fund billionaire CEO of the Blackstone Group who hired Rod Stewart for his $5-million birthday party, believes it is the rabble who are socially irresponsible. Speaking about low-income citizens who pay no income tax, he says: "You have to have skin in the game. I'm not saying how much people should do. But we should all be part of the system."

But millions of Americans who do not pay federal income taxes do pay federal payroll taxes. These taxes are regressive, and the dirty little secret is that over the last several decades they have made up a greater and greater share of federal revenues. In 1950, payroll and other federal retirement contributions constituted 10.9 percent of all federal revenues. By 2007, the last "normal" economic year before federal revenues began falling, they made up 33.9 percent. By contrast, corporate income taxes were 26.4 percent of federal revenues in 1950. By 2007 they had fallen to 14.4 percent. So who has skin in the game?

While there is plenty to criticize the incumbent president for, notably his broadening and deepening of President George W. Bush's extra-constitutional surveillance state, under President Obama the overall federal tax burden has not been raised, it has been lowered. Approximately half the deficit impact of the stimulus bill was the result of tax-cut provisions. The temporary payroll-tax cut and other miscellaneous tax-cut provisions make up the rest of the cuts we have seen in the last three and a half years. Yet for the president's heresy of advocating that billionaires who receive the bulk of their income from capital gains should pay taxes at the same rate as the rest of us, Schwarzman said this about Obama: "It's a war. It's like when Hitler invaded Poland in 1939." For a hedge-fund billionaire to defend his extraordinary tax privileges vis-à-vis the rest of the citizenry in such a manner shows an extraordinary capacity to be out-of-touch. He lives in a world apart, psychologically as well as in the flesh.

Schwarzman benefits from the so-called "carried interest rule" loophole: financial sharks typically take their compensation in the form of capital gains rather than salaries, thus knocking down their income-tax rate from 35 percent to 15 percent. But that's not the only way Mr. Skin-in-the-Game benefits: the 6.2 percent Social Security tax and the 1.45 percent Medicare tax apply only to wages and salaries, not capital gains distributions. Accordingly, Schwarzman is stiffing the system in two ways: not only is his income-tax rate less than half the top marginal rate, he is shorting the Social Security system that others of his billionaire colleagues like Pete Peterson say is unsustainable and needs to be cut.

This lack of skin in the game may explain why Romney has been so coy about releasing his income-tax returns. It would make sense for someone with $264 million in net worth to joke that he is "unemployed"—as if he were some jobless sheet metal worker in Youngstown—if he were really saying in code that his income stream is not a salary subject to payroll deduction. His effective rate for federal taxes, at 14 percent, is lower than that of many a wage slave.

After the biggest financial meltdown in 80 years and a consequent long, steep drop in the American standard of living, who is the nominee for one of the only two parties allowed to be competitive in American politics? None other than Mitt Romney, the man who says corporations are people. Opposing him will be the incumbent president, who will raise up to a billion dollars to compete. Much of that loot will come from the same corporations, hedge-fund managers, merger-and-acquisition specialists, and leveraged-buyout artists the president will denounce in pro forma fashion.

The super-rich have seceded from America even as their grip on its control mechanisms has tightened. But how did this evolve historically, what does it mean for the rest of us, and where is it likely to be going?

That wealth-worship—and a consequent special status for the wealthy as a kind of clerisy—should have arisen in the United States is hardly surprising, given the peculiar sort of Protestantism that was planted here from the British Isles. Starting with the Puritanism of New England, there has been a long and intimate connection between the sanctification of wealth and America's economic and social relationships. The rich are a class apart because they are the elect.

Most present-day Americans, if they think about the historical roots of our wealth-worship at all, will say something about free markets, rugged individualism, and the Horatio Alger myth—all in a purely secular context. But perhaps the most notable 19th-century exponent of wealth as virtue and poverty as the mark of Cain was Russell Herman Conwell, a canny Baptist minister, founder of perhaps the first tabernacle large enough that it could later be called a megachurch, and author of the immensely famous "Acres of Diamonds" speech of 1890 that would make him a rich man. This is what he said:

I say that you ought to get rich, and it is your duty to get rich. … The men who get rich may be the most honest men you find in the community. Let me say here clearly … ninety-eight out of one hundred of the rich men of America are honest. That is why they are rich. That is why they are trusted with money. … I sympathize with the poor, but the number of poor who are to be sympathized with is very small. To sympathize with a man whom God has punished for his sins … is to do wrong … let us remember there is not a poor person in the United States who was not made poor by his own shortcomings.

http://www.theamericanconservative.com/articles/revolt-of-the-rich/