I could not be more proud of what many in our area are doing to effect change. We all want substantive change that will restore and grow the middle class. We want change that will ensure we are a humane society that ensures we can all have affordable healthcare that won't bankrupt us if we are in hard times. We want the ability for our children to get college educated if they want to. We want policies that ensure that manufacturing remains in America to prevent us from total dependency on imports which additionally destroys our American skillset.
Politicians for too long have taken advantage of a docile population. They make the assumption that as they are purchased by the leaders of our Plutocracy and pass legislation favorable to them, that they can misinform the population at large with no consequence. Moreover they assume that even if by chance they are discovered most will just sit back with a feeling of impotence.
Occupy Wall Street and the Tea Party changed that. Unfortunately the Tea Party allowed itself to be co-opted by the Tea Party while Occupy Wall Street allowed itself to be ill-defined. That said, Occupy Wall Street have inspired enough off shoots like our own Information Occupy (Occupy Kingwood) that are encouraging people in our neighborhood to get engaged. This week even with storms and rain, our group made a great showing.
One does not effect change by simply complaining or asking our politicians or stewards of our Plutocracy to be nice to us. Democracy is not easy. Many think social media can win the day. Again, you cannot effect change by sitting in front of Facebook, Twitter, blogs, and other social media 24/7 complaining of what ails the country. It requires dialoging and building online communities and offline engagements.
In that light allow me to give a synopsis of what many of our neighbors are doing in our community to effect change. They are Democrats, Socialist Democrats, Greens, Republicans, Independents, Coffee Party, Move To Amend, Libertarians, Christians, Atheists, Muslims, etc. You name it, we have got it. I hope this will serve as encouragement for others to get involved in their own communities.

Charlotte Coffelt is a retired teacher and principal. She reads the newspapers including the Houston Chronicle, Texas Tribune

and many others. She is diligent in emailing links when she finds important information that may have been missed or requires action.
Cody Pogue is a young professor at one of our local colleges. He teaches History and Government and always told his students they must engage in politics and make a difference. When our local representative Dan Huberty voted to decimate our education budget in Texas, he waited to see if Dan Huberty would be challenged. When he wasn't, Cody Pogue challenged him. Cody is now running to represent State House District 127. Cody Pogue is funded by his neighbors while his opponent receives much of his funds from the Plutocracy. He stays engaged in the community with our Informational Occupy Kingwood even as he brings his students into positive activism.

Deborah Mowrey is a homemaker and reads many of our local newspapers and the Houston Chronicle. When she sees something from a politician that needs response, you can be sure

a letter to the editor is forthcoming. She actively participates with our weekly Informational Occupy. Deborah along with other women in the community were instrumental in organizing the Texas Rally at the Capitol, The War On Women.
Dr. John Theis should be considered the father of what we started with Occupy Kingwood. When one of his students came up with an idea to confront Ted Poe for not passing a middle class centric bill, he suggested that we make a weekly political event for one year (especially this election year) to engage the community. We formed a coalition of many groups which included Independents, Democrats, Socialist Democrats, Coffee Party members, Move to

Amend members, Greens, and even a few Republicans that fly under the radar. He keeps students and other members of the community well informed on political issues. In fact he organized a candidate meet-up where all candidates running for office can meet their constituencies at the college.
Stephen Davis is our prolific historian. He is a professor at our local college. He also has several student groups that he works with to ensure their "political chops". The does a lot of community outreach including a once a month Thursday night event where he features videos at the college of important events and issues.


Karen and Bruce Menke are what I have called them the soul of the Kingwood Area Democrats. They open their home for Democratic events, Occupy events, candidate events, or any other event involving the community. They both write letters to the editor when issues warrant. Bruce is a retired Harvard educated attorney whose skills

we make very good use of. They are with us "informing" as often as their busy schedules allow.
Valerie Dunn is a Sales Rep that simply could not take it anymore. She said she simply had to get involve as sitting at home getting mad would not change a thing. After spending Saturdays with Occupy, she decided to start her own sub-movement, un-Occupy Women on the corner opposite ours.

Bryan Henry is a High School Teacher. He is a living example to his students that change requires active involvement. He writes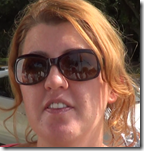 letters to the editors as well as several columns and op-eds that have posted throughout the Internet.
Stephanie Kelly is a college professor that is working on her doctoral thesis. She stays informed and brings weekly topics for discussion. She writes letters to the editor in our local newspapers. She is assisting with community outreach where on Thursday nights once a month videos are featured at the community college on issues of relevance to us all (crime, pollution, etc.).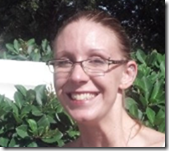 Tara Black is a student and mother that works at the local college. She is also establishing a Move To Amend affiliate in Kingwood, TX.
Marc Croes is one of our prolific writers. He writes both op-eds and letters to the editor. He covers political issues, environmental issues, and education issues.
This is just a small subset of everyday people in the Kingwood Area who have decided to engage both online and offline. This is how change occurs. We have had many small victories. Large victories are the sum of many small victories. These folks have successfully rallied in Austin, made their voices heard at City Hall, encouraged the local paper to be more open with allowing different points of view, and made impact on many individuals in the community.
If you are not already engage offline, remember it only takes one person to get started. That is you.
---