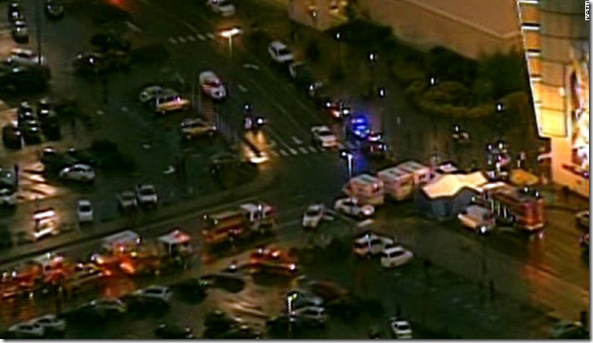 At least one person dead in Oregon mall shooting

By Catherine E. Shoichet and Michael Martinez, CNN

updated 8:24 PM EST, Tue December 11, 2012

(CNN) — Panicked customers ran for cover when a gunman opened fire at a mall outside Portland, Oregon, Tuesday.

Authorities believe at least one person was killed in the shooting at the Clackamas Town Center mall, said James Rhodes of the Clackamas County Sheriff's Office.

The shooter "has been neutralized," Rhodes said, and there is no longer active shooting at the mall. He declined to comment when asked whether the gunman had been killed.

"Multiple victims" were shot, said Public Safety Director Steve Campbell of the city of Happy Valley. There were 10 ambulances on scene after the shooting, Randy Lauer of American Medical Response said.

Witnesses told CNN affiliate KOIN that officials had said the situation was under control. Sheriff's officials confirmed that two people had been shot, the affiliate said.