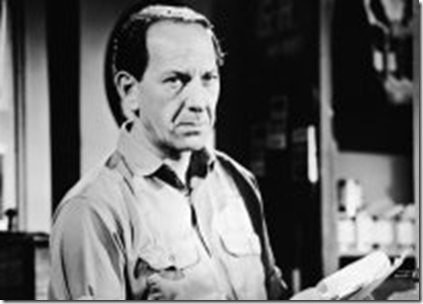 AP is reporting that Jack Klugman died peacefully at home at the ripe age of 90 today. Klugman played Oscar Madison, the sloppy sports writer and bachelor roommate of Tony Randall (Felix character) in the 1970 TV sitcom "The Odd Couple". It was a role that was instrumental in his claim to fame.
Klugman performed on TV, in movies, and on stage. He was born in Philadelphia of Russian Jewish immigrants. He was a 1948 graduate of Carnegie Institute of Technology (now Carnegie Mellon University). After being discharged from the army in 1945 after World War II he began a struggling acting career in New York where he roomed with Charles Bronson.
Some of his movies include "The Greatest Gift (1954)", "12 Angry Men (1957)", "Days of Wine and Roses (1962)", and "Goodbye, Columbus (1969)". Some of Klugman's other TV appearances include 4 episodes of "The Twilight Zone", "The Petrified Forest", "The Fugitive", and the starring memorable role in "Quincy M.E.". He appeared on Broadway in "Gypsy", and "Three Men On A Horse".
In 2008 Klugman sued NBC Universal claiming 25% of the "Quincy M.E."'s profits were due him. The lawsuit was settled on undisclosed terms in 2010.
Klugman was the father two children from his marriage to Brett Somers. He was married to Somers for 54 years. However, Klugman and Somers only lived together for 21 of those years. She died in 2007 at the age of 83. They never divorced. Klugman lived with Peggy Crosby, ex-wife of Phillip Crosby, since 1988.
Klugman, a heavy smoker, was diagnosed with throat cancer in 1974. In 1989 he lost a vocal card to cancer that left him with a raspy, scratchy voice. At the time of his death in Northridge California Peggy was at his side. America lost a formidable actor today.
---