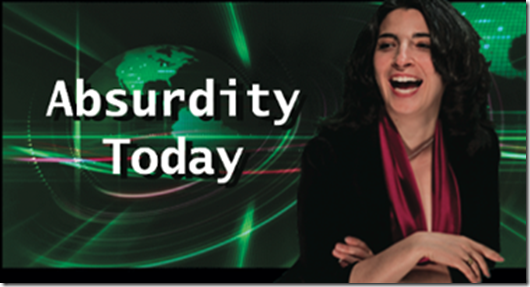 Who would you put in Obama's cabinet? In this week's episode we give your our picks. Do you agree? Our Picks: Take These People Off the Shelf and Put Them in the Cabinet!
Thanks for watching and for supporting independent media!
Please support the series by watching, commenting, and sharing it with your friends and posting on your social media~ or you can send me a thousand dollars.  
About Us
Absurdity Today! is an independent political and current event news parody hosted by political satirist Julianna Forlano. Julianna also performs live in venues across the country. Notable appearances include performances with The Daily Show and Friends Show, The Laughing Liberally Comedy Show, The Friars Club,  Barack Obama's Official Inaugural Ball and many more . Ms. Forlano is also a professor of Media Studies at Hofstra University, teaches at The City University of New York, and is a regular guest on television and talk radio programs across the nation. Thanks for watching! We look forward to keeping you entertained, informed, and outraged.
---