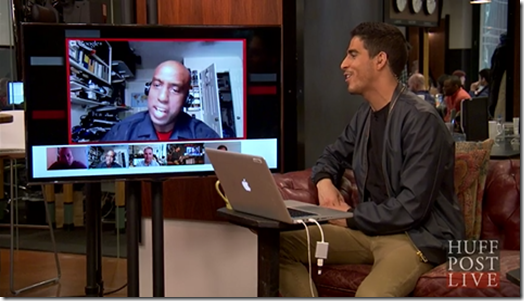 Originally aired on March 29, 2013
Hosted by:
Guests:
---
Cruz Cuts Climate Talk
Sen. Ted Cruz has nixed a provision that mentions climate change in a routine Senate resolution commemorating International Women's Day, according to reports.
---
Michelle Shocked Sits-In
Alternative folk and rock singer Michelle Shocked staged a sit in outside a Santa Cruz nightclub that canceled her show because she made an anti-gay slur. Egberto Willies joins Ahmed to share his thoughts.
---

LIKE My Facebook Page – Visit My Blog: EgbertoWillies.com
Follow @EgbertoWillies