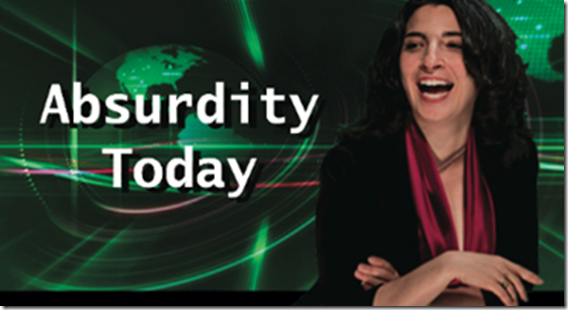 Here's the latest Absurdity Today Episode for your gaffawing pleasure…
Thank you for your support! Please continue to support the series by watching, commenting, sharing it with your friends
and posting on your social media. 
---
In case you missed it, I appeared on Current TV's Viewpoint with John Fugelsang.  We talk about dangerous things that can kill you: Designer Drugs and Rand Paul's ideas. I've attached the video below. Enjoy!   
---

LIKE My Facebook Page – Visit My Blog: EgbertoWillies.com
Follow @EgbertoWillies