About | Donate | Take Action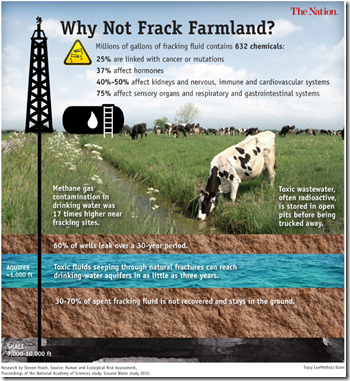 When it comes to constitutions, the application of law, and common sense, the Supreme Court of the United States could learn a thing or two from President Judge Debbie O'Dell-Seneca of the Washington County Court of Common Pleas in Pennsylvania.
O'Dell-Seneca overruled a previous decision that sealed a settlement between a Mount Pleasant Township family and large energy corporations, which caused the family harm because of fracking on an adjacent property to their own. The Observer-Reporter and Pittsburgh Post-Gazette pressed the suit, which ultimately decided the public's right to be informed outstripped the corporation's right to privacy.
In fact, O'Dell-Seneca went much further than that. The judge asserted corporations have no constitutional rights:
"…the constitution vests in business entities no special rights that the laws of this Commonwealth cannot extinguish. In sum, [corporations] cannot assert [constitutional privacy] protections because they are not mentioned in its text."
"…it is axiomatic that corporations, companies, and partnerships have no 'spiritual nature,' 'feelings,' 'intellect,' 'beliefs,' 'thoughts,' 'emotions,' or 'sensations,' because they do not exist in the manner that humankind exists… They cannot be 'let alone' by government, because businesses are but grapes, ripe upon the vine of the law, that the people of this Commonwealth raise, tend, and prune at their pleasure and need."
Our friends at the Community Environmental Legal Defense Fund (CELDF), provide a great analysis of this case (pdf), and the Observer-Reporter details the facts of the case in this article.
Despite the mainstream media's blackout on any reporting that calls into question corporate personhood, this recent decision is an important victory for our movement.
CELDF Executive Director Thomas Linzey writes:
"The ruling represents the first crack in the judicial armor that has been so meticulously welded together by major corporations. And it affirms what many communities already know — that change only occurs when people begin to openly question and challenge legal doctrines that have been treated as sacred by most lawyers and judges."
Laws follow culture and the legal system adjusts as society's views shift. This case illustrates that we are collectively beginning to change hearts and minds about the appropriate role of the corporation in society, even amongst those who are entrenched in the current system.
Keep it up!
Ashley Sanders, Daniel Lee, David Cobb, Egberto Willies, George Friday, Jerome Scott, Kaitlin Sopoci-Belknap, Laura Bonham, Maria Agosto, Nancy Price, Pam Brown
Move to Amend National Leadership Team
P.S.  In a recent episode of Move to Amend Reports, Shannon Biggs of Global Exchange talked about community rights, rights of nature, and fracking. Listen here!
And tune in this week when Egberto and Laura interview Carl Gibson from Operation Green Jobs, a march to the US Chamber of Commerce headquarters in DC all the way from Philadelphia between May 18th and 24th. Move to Amend Reports is every Thursday at 5pm Pacific/8pm Eastern and can be heard live or recorded at http://blogtalkradio.com/movetoamend.
---
MOVE TO AMEND
PO Box 610, Eureka CA 95502 | (707) 269-0984 | www.MoveToAmend.org
We, the People of the United States of America, reject the U.S. Supreme Court's Citizens United ruling, and move to amend our Constitution to firmly establish that money is not speech, and that human beings, not corporations, are persons entitled to constitutional rights.
---

LIKE My Facebook Page – Visit My Blog: EgbertoWillies.com
Follow @EgbertoWillies