FOR IMMEDIATE RELEASE
August 6, 2013
CONTACT: Erika Maye, [email protected], 678-478-1808
TALIB KWELI, VOTING AND CIVIL RIGHTS ACTIVISTS TO JOIN DREAM DEFENDERS DURING FOURTH WEEK OF SIT-IN AT FLORIDA CAPITOL
Hip-Hop Artist Lends Support for Youth Leaders' Call to Stop State Policies That Target and Criminalize Youth of Color, Cost Millions in Taxpayer Dollars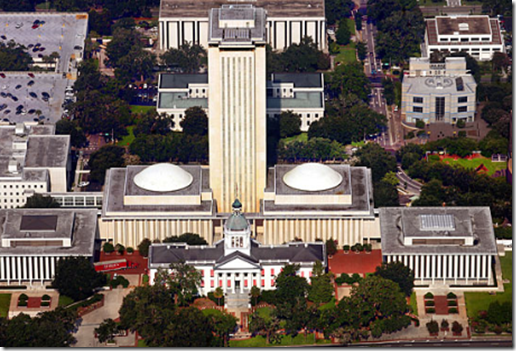 (
Tallahassee, Fla.) – In their fourth week of occupation at the Florida Capitol Building, the Dream Defenders are continuing to garner the support of celebrities and public figures from across the nation. On Thursday, hip-hop artist Talib Kweli will travel to the statehouse to meet with the youth leadership of the civil rights organization and join their sit-in at Gov. Rick Scott's office.
Also joining in solidarity will be Biko Baker, executive director of the League of Young Voters, and North Carolina NAACP President, Rev. William J. Barber, leader of the "Moral Mondays" mass civil disobedience movement in the Tar Heel State.
The group of youth and young adults started camping out in front of the Governor's office on July 16, three days after George Zimmerman was acquitted of second-degree murder in the shooting death of Trayvon Martin. While they have achieved one of their policy goals – a legislative hearing on Florida's "Stand Your Ground" law – they are calling for additional hearings on racial profiling and the zero-tolerance discipline policies that push students out of school and into the criminal justice system. Not only do these practices have long-term harmful effects on young people, they also impose a steep financial burden on Florida taxpayers. The Dream Defenders also want the state legislature to consider "Trayvon's Law," a bill that would address all three issues.
On Thursday, there will be a press availability with Talib Kweli at 4:00 pm ET outside of Gov. Scott's office. You can view a live stream of the press availability at ustre.am/11VhV
Talib Kweli, Baker and Barber are the latest public figures to stand in solidarity with the Dream Defenders. Over the past three weeks, they have been visited by legendary entertainer and civil rights activist Harry Belafonte, the Rev. Jesse Jackson, as well as activist and poet Kevin Powell. Other celebrities, including rappers Kanye West, Nas and Busta Rhymes, have also publicly expressed support through social media. Hip-Hop mogul Russell Simmons also brought a videographer to the Florida Capitol to capture the sit-in on his news and entertainment website, Global Grind. You can watch episodes here: http://forefront.tv/videos/globalgrindtv/dream-defenders-take-over-florida-for-trayvon-martin-episode-two/#
For more information, contact Erika Maye at [email protected] or 678-478-1808.
---

LIKE My Facebook Page – Visit My Blog: EgbertoWillies.com
Follow @EgbertoWillies