Immigration Reform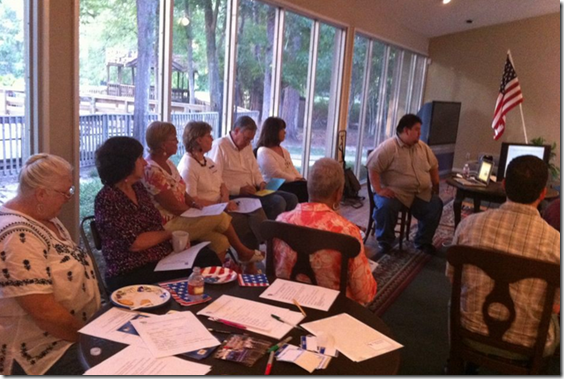 Comprehensive Immigration Reform is currently being debated throughout out the country. A.S. (Stace) Medellin, one of the leaders in our community and member of Kingwood Area Democrats brought fact based information on all that is related to Comprehensive Immigration Reform. He made sure all members and visitors were equipped with the knowledge to inform those that want real dialogue with data that will ultimately galvanize support for comprehensive immigration reform.
While there is a hate based industry that has been effective in putting fear into the psyche of politicians, it is up to the citizens to give brave politicians the clarity and pathway to immigration reform by providing the grassroots movement to counteract the racist immoral element that continue to raise its head in the attempt to conquer and divide.
Stace Medellin did an excellent job in ensuring all questions were answered. Most importantly he was able to dispel myths and fables by the hate based industry point by point. He was able to show the benefits not only our economy but to the moral values of the country. This country is a country of immigrants and it is within its genome to ensure that tenet is maintained.
The Kingwood Area Democrats are well equipped to address moral Republicans, Democrats, and Independents alike on this issue that should supersede party affiliation.
---
---

LIKE My Facebook Page – Visit My Blog: EgbertoWillies.com
Follow @EgbertoWillies