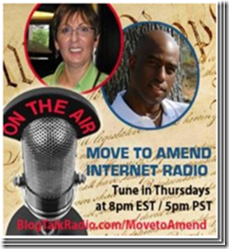 Thursday 7:00 PM Central
Call and listen at 646-652-2345
Listen Live & Podcast Here.
Hosted by National Leadership Team members Laura Bonham and Egberto Willies, will air every Thursday at 8:00 PM ET, 5:00 PM PT.
The show will feature guests who specialize in movement building, amending the Constitution, grassroots organizing, and issues relating to corporate rule and participatory democracy.
Each show provides opportunity for call-in questions and comments from the listening audience by dialing 646-652-2345 (long distance charges may apply).
Today's Guests

Today's guest will discuss the failure of corporate owned remedial education in providing the necessary skills to young low-income students and minority students.
---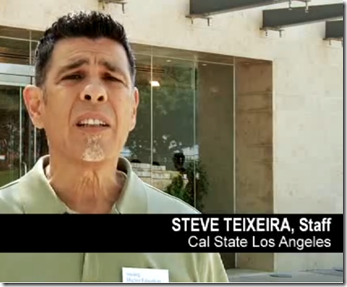 Steve Teixeira is Board Secretary of the Academic Professionals of California union, and represents APC on the steering committee of the Coalition for the Future of Higher Education, linking higher education unions from 21 states.  He is one of the leaders of the statewide struggle to defend access and services for CSU students needing remedial help with Math and English courses, who represent the majority of Latino and African American students, and a large number of white students.
---
Suzanne McEvoy, has held a variety of positions serving students with academic and financial needs students, such as low-income students, first generation minority students, and those admitted through the Educational Opportunity Program. Currently she runs Cal State LA's Testing Center, and teaches courses in English and in Education. She was in Montana,  worked as an actor on both coasts of the U.S., then entered California State University, and ultimately earned her doctorate in Education at Claremont University.
---

LIKE My Facebook Page – Visit My Blog:EgbertoWillies.com
Follow @EgbertoWillies