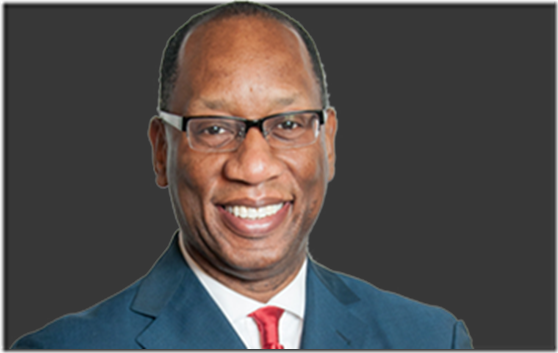 I just received the letter below from a Harris Country Precinct Chair today that is very disconcerting. This is more so because this mayoral candidate should know better. Ben Hall, Houston mayoral candidate, went on the KUHF show "Houston Matters" and completely reversed himself.
Ben Hall tried to nuance his answers in the interview. It is evident that Ben Hall, a minister, shares the same misguided political philosophy of the Right Wing. After listening to the entire interview I am of the opinion that Ben Hall is extremely Conservative and would be a detriment to a fully inclusive Houston. It is my personal opinion that Ben Hall has more in common with Right Wing Evangelicals. It seems like Ben Hall is attempting to cloak himself in moderation as his articulated policies mimic 30+ years of failed Republican policies.
Absolutely no one going forward who expounds policies anywhere similar to Republican policies would ever get my vote. The damage they have inflicted on the middle class has hurt my daughter's generation and generations beyond. Only when  they become a humane & moral party again should they ever be honored with elective office.
---
Dear Party Officers and fellow Precinct Chairs,

Our party afforded mayoral candidate Ben Hall the chance to fill out a questionnaire stating his position on a variety of issues to better inform Democrats as they head to polls this election. One of the questions was, "If elected, would you support a citywide non discrimination policy protecting LGBT Houstonians from discrimination in employment, housing, and public accommodation?" Dr. Hall answered "Yes," espoused the core Democratic principle that everyone should be free to work and live, no matter who they are. His questionnaire can be found here: http://www.harrisdemocrats.com/municipal_questionnaire_results#hall

However, on Monday, Dr. Hall was a guest on the KUHF show "Houston Matters." He was asked a listener question about exactly such an ordinance. Dr. Hall said " "I would not support such an ordinance" referring to an ordinance fulfilling those exact goals that was recently passed in San Antonio by rising Democratic star Mayor Julian Castro. He further said he would rescind an executive order granting transgender city employees basic employment protections. You can listen to the radio show here (https://soundcloud.com/houstonmatters/houston-matters-monday-oct), with the relevant parts beginning at minute 16, second 50.

As a Democratic officer, I would like Dr. Hall to explain this clear contradiction in what he told Democrats in his questionnaire and what he told the listening audience of the radio show. I feel like the Democrats I represent deserve an answer, and that I should seek it for them.

On the link below, you will find a letter I have drafted to Dr. Hall demanding these answers. By filling out your name, precinct number and email address, you will become a signatory. If you are an officer who is not a precinct chair, simply respond to this email that you would like to sign.

https://docs.google.com/forms/d/1OdSG3mU5Yb3s9ihBJ9HEcTI2dVLEV-1FIz6WH-xe6Vc/viewform

The letter will be sent tomorrow to give Dr. Hall as much of a chance as possible to sign, so please respond promptly if you wish to participate.

Yours,
Kris Banks
Precinct 60
This is the letter that Democratic precinct chairs are signing on to.
Letter to Ben Hall

Democratic Precinct Chairs and Party Officers,

By entering your name and precinct number below, you are signing the following letter, to be submitted to the Ben Hall for Mayor campaign. Please also include your email address. You will be contacted via that email to confirm your signature. If you are an officer of the party who is not a precinct chair, including SDEC members, please email me directly at Kristopher Banks, and I will affix your name accordingly. It will be submitted Thursday, so please respond as promptly as possible.

Dear Dr. Hall,

As officers of the Harris County Democratic Party, we believe in our party's principles of fairness and equality for all. That is why we were pleased to read, in your questionnaire submitted to the Party, that to the question, "If elected, would you support a citywide non-discrimination policy protecting LGBT Houstonians from discrimination in employment, housing, and public accommodation?" you answered, "Yes." When we saw that, even those of us supporting Mayor Parker in this election were gratified to know you agreed with those core principles we share as Democrats – that every Houstonian should able be to work and live free from discrimination and bigotry.

We were shocked, therefore, to hear your statements on the matter while on an interview on the October 28 broadcast of KUHF's "Houston Matters." You said, "I would not support such an ordinance" while discussing San Antonio's recently passed ordinance prohibiting the exact same type of discrimination, and that there was a "clear difference" between you and Mayor Parker on this issue. You further said that you would rescind Executive Order 1-50, which offers basic employment protections to transgender city employees – actually turning back the clock on the freedom to work for a part of the Houston community.

We are dismayed that you would take such a position, which contradicts with core principles of the Democratic Party. But we also feel betrayed. You told our party members that you espoused these core principles, and then told the general public in your radio interview that you believe the opposite.

As elected officers of the Democratic Party, we are calling on you, on behalf of the Democrats we represent, to explain this contradiction of your two statements. What do you believe, Dr. Hall? Was your position reflected in your questionnaire to us, or in your statements on the radio show? If your position is that in the questionnaire, why did you mislead the listening audience of KUHF? And if you lied to Democrats, how could we ever put our trust in you as a leader? And how can anyone? If you'd lied to us, Dr. Hall, why should anyone trust that you won't lie to them?

Sincerely,

Precinct Chairs
---

LIKE My Facebook Page – Visit My Blog: EgbertoWillies.com
Follow @EgbertoWillies