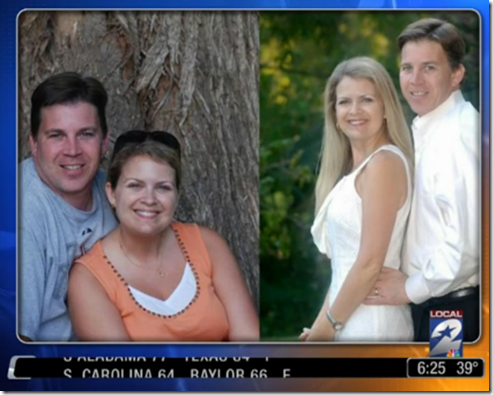 This is a truly inspirational story. A 40 year old mother, Stephanie Merchant from Kingwood Texas decided to take control of her health. According to Click2Houston Stephanie Merchant said her weight had spiraled out of control. She was dependent on prescription medications for heart problems and depression.
However she looked inward and decided to take control of her own life. She went back to school. She became a health and lifestyle coach. Stephanie Merchant lost 50 pounds, a huge accomplishment.
Stephanie shared her story on the Dr. OZ show. She was beaming as she told that she lost the weight, no longer required her medication, and became a health and lifestyle coach. She said she is helping other women do the same.
Stephanie Merchant told Click2Houston
"It was awesome to share the stage with women with such incredible transformations and it was a huge honor to be a part of it," Stephanie told Local 2.

Stephanie's three, free short videos give moms advice on budget conscious, organic grocery shopping and recipes for five-minute meals geared to pleasing even the pickiest of eaters.

"It's not a temporary diet program," Stephanie said. "It really is learning healthier habits."

Stephanie's 50-pound weight loss also inspired her husband who also lost 50 pounds — truly making healthy living a family affair.
Stephanie Merchant has a website called The Nutrition Mom. It is the entry into her 'nutrition and change of lifestyle domain'. She has an interview on the website that is enlightening.
In most of the suburban towns around this country, people are simply medicated for every physical or mental ailment. She said, "I knew I needed help, but when I reached out for help, I was only given a prescription for anti-depressants." That has become the American story. A pill for everything. It is refreshing to see someone who has lived it, overcome it, and is willing to share a lifestyle to getting well as opposed to a medicated façade.
Stephanie Merchant Talks To Click2Houston
---

LIKE My Facebook Page – Visit My Blog: EgbertoWillies.com
Follow @EgbertoWillies