Move To Amend Reports
Thursday 7:00 PM Central
Call and listen at 646-652-2345
Listen Live & Podcast Here.
Hosted by National Leadership Team members Laura Bonham and Egberto Willies, will air every Thursday at 8:00 PM ET, 5:00 PM PT.
The show will feature guests who specialize in movement building, amending the Constitution, grassroots organizing, and issues relating to corporate rule and participatory democracy.
Each show provides opportunity for call-in questions and comments from the listening audience by dialing 646-652-2345 (long distance charges may apply).
Today's Guests
---
Jeff Milchen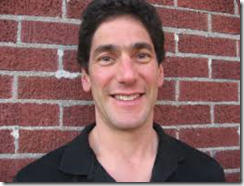 This Thursday's guest is Jeff Milchen, co-director and co-founder of the American Independent Business Alliance (AMIBA). AMIBA helps communities to launch and successfully operate Independent Business Alliances that work to strengthen and sustain community-based businesses while promoting citizen empowerment over community development. Milchen pioneered this organizing model, founding and directing the Boulder IBA in Colorado, starting in 1998. Since 2001, AMIBA has helped more than 80 of these Alliances form in a diverse range of communities. He is the author of "Building Buy Local Campaigns that Shift Culture and Spending" and his commentaries and articles have appeared in dozens of publications including The Chicago Tribune, Business Week, The Ecologist, Adbusters, and Inc. Magazine.
Milchen's prior work includes successfully operating his own start-up businesses in Vermont and serving as the director of Reclaim Democracy.
---
Tony Fuentes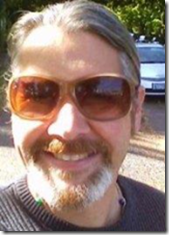 Tony Fuentes is a community leader in Portland, Oregon, an economic gardener, avid outdoors-man and father of two. In addition to founding Milagros Boutique with his wife, he operates a private management consulting practice, and has launched a wide variety of other businesses including an indie record label and the Portland Women's Film Festival (aka POW! Fest). He is often called upon by Portland's leaders to provide counsel and leadership on small business development issues. He has a Masters degree in environmental and natural resource policy from Harvard University and was a Teaching Fellow in economics at Harvard College.
---

LIKE My Facebook Page – Visit My Blog:EgbertoWillies.com
Follow @EgbertoWillies