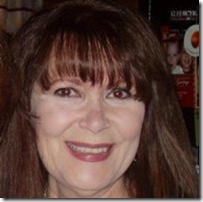 Kingwood Area Democrat Deborah Mowrey details the tenets of being Democrats.
If you were to ask a room full of Democrats to list their core beliefs, "fairness" would undoubtedly be right at the top. Our nation's history reflects an ongoing struggle between those who cling to a backward status quo and those progressives who champion policies that lead to equal opportunities and fair treatment for all Americans.

Most recently this continuing struggle played out in the U.S. Senate with passage of the Employment Non- Discrimination Act (ENDA) which would place a ban on workplace discrimination based on sexual orientation or gender identity much like the federal law that already prohibits discrimination based on race, gender, and disability. Every single Democratic senator and a hand full of fair minded Republicans supported this bill. Unfortunately, both of our Texas senators voted to support continued workplace discrimination. With polls showing 75% of Americans supporting protection for equal rights in employment Senators Cornyn and Cruz voted "NO".

Some Republicans have said the law would increase frivolous law suits and cost American jobs, especially small business jobs.  But a release from the General Accounting Office found "relatively few employment discrimination complaints based on sexual orientation and gender identity" in states that had already enacted laws prohibiting such discrimination. Since the law applies only to companies with 15 or more employees nearly 90% of all small businesses would be exempt. The vast majority, 88%, of Fortune 500 companies already have similar non-discriminatory policies.
---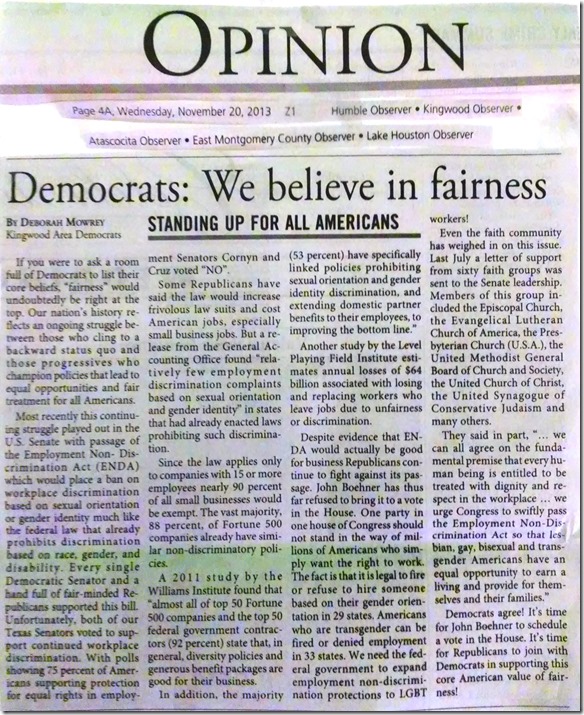 ---

LIKE My Facebook Page – Visit My Blog: EgbertoWillies.com
Follow @EgbertoWillies