Move To Amend Reports
Thursday 7:00 PM Central
Call and listen at 646-652-2345
Listen Live & Podcast Here.
Hosted by National Leadership Team members Laura Bonham and Egberto Willies, will air every Thursday at 8:00 PM ET, 5:00 PM PT.
The show will feature guests who specialize in movement building, amending the Constitution, grassroots organizing, and issues relating to corporate rule and participatory democracy.
Each show provides opportunity for call-in questions and comments from the listening audience by dialing 646-652-2345 (long distance charges may apply).
Today's Guests
---
Jill Stein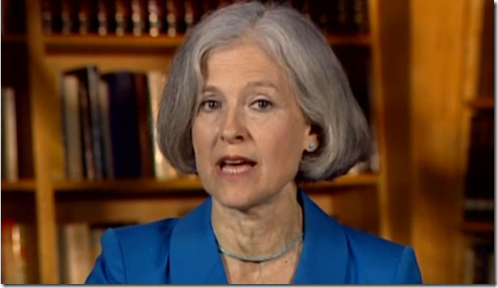 Dr. Jill Stein is a mother, physician, longtime teacher of internal medicine, and pioneering environmental-health advocate. She was the 2012 Green Party presidential nominee.
Dr. Jill Stein is the co-author of two widely-praised reports,  In Harm's Way: Toxic Threats to Child Development, published in 2000 and translated into four languages, and Environmental Threats to Healthy Aging, published in 2009.  The reports promote green local economies, sustainable agriculture, clean power, and freedom from toxic threats. Her "Healthy People, Healthy Planet" teaching program reveals the links between human health, climate security, and green economic revitalization. This body of work has been presented at government, public health and medical conferences, and has been used to improve public policy.
Last Saturday, January 18th, Dr. Stein was featured along with several speakers (including Move to Amend's Richard Monje) from a broad spectrum of grassroots justice movement to publicly launch the Global Climate Convergence and Earth Day to May Day 2014 at an event in Chicago.
---

LIKE My Facebook Page – Visit My Blog:EgbertoWillies.com
Follow @EgbertoWillies