Move To Amend Reports
Thursday 7:00 PM Central
Call and listen at 646-652-2345
Listen Live & Podcast Here.
Hosted by National Leadership Team members Laura Bonham and Egberto Willies, will air every Thursday at 8:00 PM ET, 5:00 PM PT.
The show will feature guests who specialize in movement building, amending the Constitution, grassroots organizing, and issues relating to corporate rule and participatory democracy.
Each show provides opportunity for call-in questions and comments from the listening audience by dialing 646-652-2345 (long distance charges may apply).
Today's Guests
---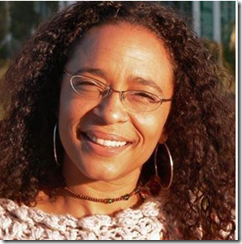 Dr. Kimberly King is an Associate Professor in the Department of Psychology and an associated faculty member in the Department of Pan-African Studies at California State University, Los Angeles, where she teaches courses in related to community, multiculturalism, gender, and discrimination. Her research interests focus on the psychological and social effects of poverty, inequality and discrimination, African American and low-income college student success and barriers, and the development of political consciousness and activist behavior. Dr. King serves as the Secretary of Education for the Green Shadow Cabinet, and an officer and activist in her union and other faculty organizations and education advocacy groups. She is also a producer and co-host of Beautiful Struggle, a weekly public affairs radio program on Pacifica's KPFK (90.7 FM Los Angeles). Dr. King was born and raised in Oakland, CA, by her single mother and grandmother. She obtained her B.A. in Psychology from Yale College and her Ph.D. in Psychology from UCLA.
---

LIKE My Facebook Page – Visit My Blog:EgbertoWillies.com
Follow @EgbertoWillies