Move To Amend Reports
Thursday 7:00 PM Central
Call and listen at 646-652-2345
Listen Live & Podcast Here.
Hosted by National Leadership Team members Laura Bonham and Egberto Willies, will air every Thursday at 8:00 PM ET, 5:00 PM PT.
The show will feature guests who specialize in movement building, amending the Constitution, grassroots organizing, and issues relating to corporate rule and participatory democracy.
Each show provides opportunity for call-in questions and comments from the listening audience by dialing 646-652-2345 (long distance charges may apply).
Today's Guests
---
Joseph Torres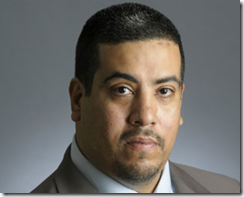 Joseph Torres is the Senior External Affairs Director for Free Press, advocating in Washington to ensure that our nation's media policies serve the public interest and builds coalitions to broaden the media reform movement's base. Joseph writes frequently on media and Internet issues and is the co-author of the New York Times bestseller News for All the People: The Epic Story of Race and the American Media. Joseph also serves on the board of directors of the Center for Media Justice and the National Association of Latino Independent Producers. Before joining Free Press, Joseph worked as deputy director of the National Association of Hispanic Journalists and was a journalist for several years.
---

LIKE My Facebook Page – Visit My Blog:EgbertoWillies.com
Follow @EgbertoWillies