Alex Sink Loses To David Jolly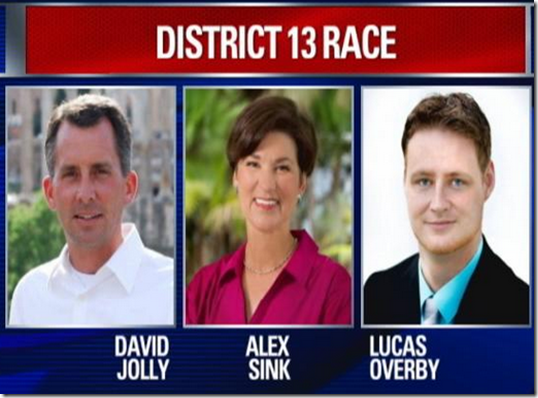 All the talking heads categorized the race between Democrat Alex Sink and Republican David Jolly as a referendum on Obamacare yet again. Alex Sink lost in a very tight race. But was it really about Obamacare or about a district that has more registered Republicans than Democrats in an off year election.
Yes, President Obama won that district. However that was a presidential year where the voting demographic is very different. Until Democrats get off their asses and start voting in off year elections, Republicans will continue to have a stranglehold on Congress. The gridlock will continue. Congress has just gained another lobbyist that will vote against the interest of those that put him there
---
David Jolly wins race for U.S. House District 13 seat

ST. PETERSBURG — Republican David Jolly has defeated Democrat Alex Sink and Libertarian Lucas Overby for the U.S. House District 13 seat.

With all precincts reporting, Jolly received 48.43 percent of the vote, while Sink received 46.56 percent of the vote. Jolly received 88,294 votes, more than 3,000 more votes than Sink.

Overby received 4.83 percent of the vote, with 8,799 votes cast for him.

The candidates were vying for the House seat previously held by Congressman C.W. Bill Young. Young, who died in October, served in the House of Representatives from 1971 to 2013.

The Pinellas County Supervisor of Elections said voter turnout for the special election was just about 39 percent. Most of those – about 26 percent – were from voters who had cast ballots by mail and through early voting. More than 112,000 people had already voted by mail and another 5,000 had voted early, according to the Pinellas County Supervisor of Elections office.
---

LIKE My Facebook Page – Visit My Blog: EgbertoWillies.com
Follow @EgbertoWillies