Move To Amend Reports
Thursday 7:00 PM Central
Call and listen at 646-652-2345
Listen Live & Podcast Here.
Hosted by National Leadership Team members Laura Bonham and Egberto Willies, will air every Thursday at 8:00 PM ET, 5:00 PM PT.
The show will feature guests who specialize in movement building, amending the Constitution, grassroots organizing, and issues relating to corporate rule and participatory democracy.
Each show provides opportunity for call-in questions and comments from the listening audience by dialing 646-652-2345 (long distance charges may apply).
Today's Guests
---
Ben Cohen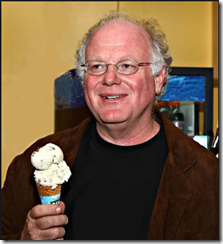 In the first half of the show, our guest is Ben Cohen, known for more than his delicious ice cream, Ben and Jerry's. He is also President and Head Stamper at the Stamp Stampede campaign whose goal is to help build the movement to amend the constitution to get money out of politics.
---

LIKE My Facebook Page – Visit My Blog:EgbertoWillies.com
Follow @EgbertoWillies