Brandon A. Jessup Applauds DWSD Temporary 15 Day Suspension of Water Shut Offs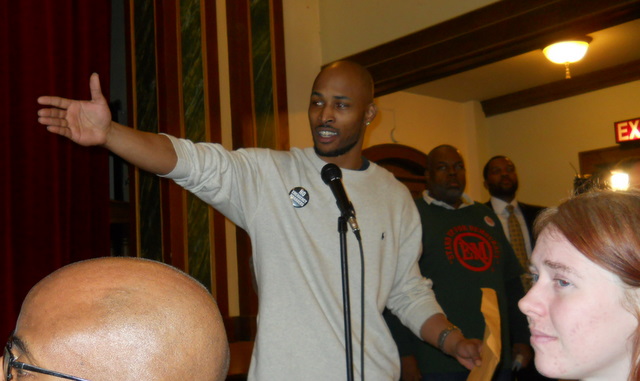 FOR IMMEDIATE RELEASE: July 21, 2014 – Media Contact: LaToya Henry (313) 447-6404
DETROIT – Brandon A. Jessup, State Representative in Michigan's 10th House District, applauds the decision by Detroit Water and Sewage (DWSD) to suspend water shut offs for 15 days. Our campaign encourages DWSD to fully study the impact on health and human rights that the shut offs pose to our community at large. Additionally, we continue to call for a moratorium until DWSD presents a full plan for relief and stability efforts for those facing shut offs.
"The temporary 15 day suspension is the first step in providing solutions to Detroit residents who need help with their delinquent accounts facing shut offs," says Jessup. "Our community should focus on fighting poverty, not the poor. We continue to encourage DWSD to be accountable to the public it serves."
On June 27, Jessup issued a resolution to the Michigan Democratic Party and Michigan's 13th and 14th Congressional Districts calling for action and seeking immediate relief for those residents facing shut offs. Jessup also partnered with the Detroit Water Brigade to help open a water station at the Mathis Center located at 19300 Greenfield on Detroit's west side.
To read the full resolution please visit: http://brandonjessup.com/detroitwater.
---

LIKE My Facebook Page – Visit My Blog: EgbertoWillies.com
Follow @EgbertoWillies