Democratic Railroad Commissioner Candidate Steve Brown attended the 2014 Harris Democrats County Conference last Saturday. There he promised to release a proposal to use recycled water for fracking. True to form, he released the proposal this week.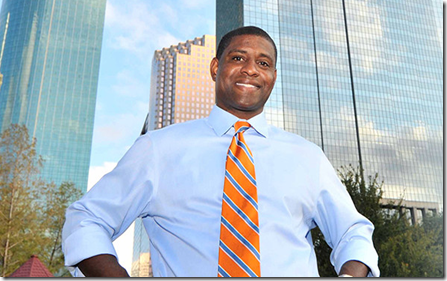 ---

Brown Proposes Water Conservation Plan to Eliminate Freshwater Fracking and Reduce Water Contamination by 2020

FORT WORTH, TX. Steve Brown, Democratic nominee for Railroad Commissioner, announces a plan designed to protect our most precious natural resource – water. Brown's plan completely eliminates the use of freshwater for hydraulic fracturing (also known as "fracking"), reduces permits for disposal wells and protects our water from contamination all by 2020. The average amount of water used per well is enough to fill close to five Olympic size swimming pools. Researchers estimate that water use for fracking in Texas will peak in the mid-2020s if substantial changes aren't made today [Environmental Science and Technology, March 2012].

Steve Brown released the following statement:

"We have a perfect storm of drought, population growth and hydraulic fracturing looming over our state's water resources. It is imperative that the Texas Railroad Commission chart a path to preserve and protect our water in a way that is not cost prohibitive to the energy industry while also ensuring that we have an abundance of clean water for generations to come.

"According to the Texas Water Development Board, each year in Texas drilling operators use approximately 26 billion gallons of water for fracking. This has placed an unsustainable burden on local municipalities, farmers and land owners throughout our state. Additionally, contamination in water wells across shale communities further raise concerns about whether we are doing enough to protect freshwater sources.

"We must begin to wean ourselves off of disposing frack wastewater in wells or pits. Although they may be convenient, they have also been connected to seismic activity in certain areas, contamination of nearby fresh water sources, and contain matter that could potentially be reused for future drilling operations."

Here are the key points of Steve Brown's Water Conservation Plan:

Research and Development Grants. Develop cost-efficient next generation technologies to recycle frack water, reuse wastewater from other sources and/or create less water intensive methods for extracting energy resources. As a result of our energy boom, the Texas "Rainy Day Fund" is expected to top $8 billion when appropriators take up the budget next year. Brown will work with leaders during the next legislative session to secure $50 million in research and development grants that will go to businesses on the cutting edge of advancing the technology we need to sustain our energy dominance while reducing water usage. Money from this appropriation would also be used to provide the Texas Railroad Commission with the necessary resources it may need to administer this program.

Tax Credits. Incentivize operators to use recycled wastewater or other waterless methods for fracking. Companies using water-friendly technologies will be offered a severance tax credit to encourage greater participation and offset costs.

Incremental Phase Out of Disposal Well Permits. By 2017, gradually begin phasing out permits for injection wells, disposal wells and disposal pits for the purpose of disposing liquid by-products associated with the fracking process. No new disposal or injection sites for fracking flow back will be permitted by the RRC by 2020. Disposing fracturing fluid into a pit or well is not an effective long term solution for our state and environment.
Empowering Groundwater Conservation Districts. Operators will be required to request permits from groundwater conservation districts to extract water and report usage volume on a monthly basis. To achieve adequate monitoring of water usage, authority must be extended to those districts that do not have adequate information to properly manage the water in their districts. Additionally, groundwater districts must be allowed to protest disposal/injection well permits even if those sites fall outside of district boundaries. Their input is essential to ensure that we do not potentially contaminate fresh water sources.