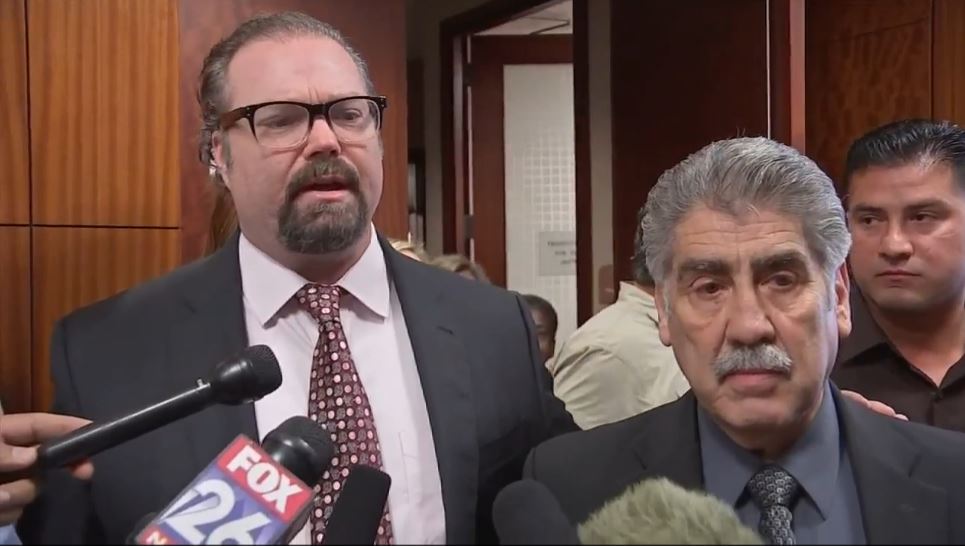 ABC13 is reporting that Constable Victor Trevino has pleaded guilty to Misapplication of Fiduciary Property.
HOUSTON (KTRK) — Constable Victor Trevino entered a guilty plea in the case against him Monday. It ends his trial, but more importantly, ends his 39-year career. Twenty six of those years were spent as the elected Harris County Precinct 6 Constable.

Trevino will be sentenced by Judge Susan Brown later this month. He faces a range of probation to 10 years in prison.

Trevino was facing a single count of Misapplication of Fiduciary Property. Prosecutors set out to prove Trevino misspent between $20,000 to $100,000 worth of donations. The money was donated to the Constable's Athletic & Recreational Events charity to benefit children and seniors. Trevino was the president of the charity since its inception.

As the trial opened last Friday, prosecutors told the jury they would prove Trevino spent charity funds on casino trips, lottery tickets and deposited charity money in to his personal account. Some of the first witnesses described Trevino as a micro-manager, someone who would know what happened with his own affairs. His defense did not initially counter the casino trip revelation. Trevino's lawyer did say they would blame this on another Trevino employee
Wayne Dolcefino's head is likely growing.