Houston church refuses to bury 93 year old member for tithing lapse due to illness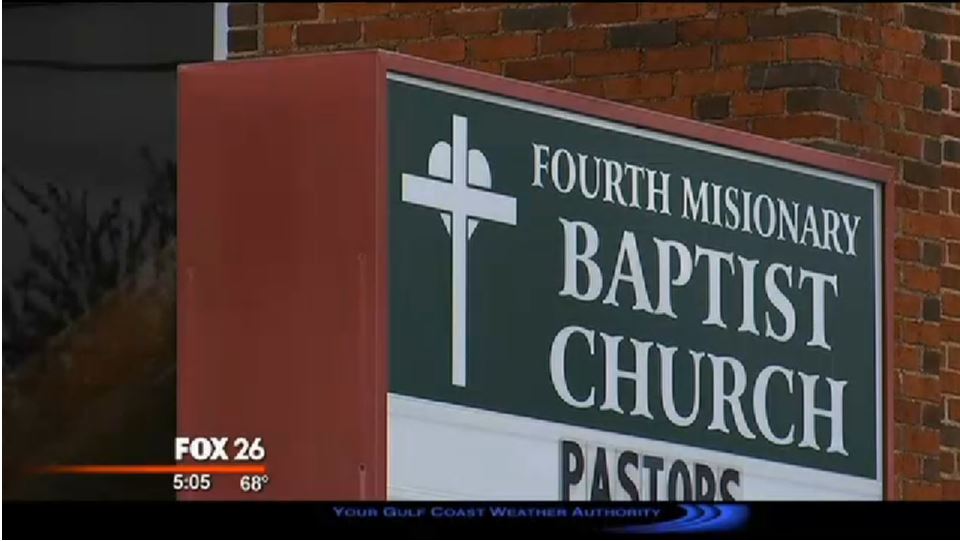 Just like businesses try to get the last ounce of blood out of their employees, just like the Plutocracy extract most of the disposable income from the middle class, the church is following suit. This is a sad and bizarre story reported by PimpPreacher.com.
Mrs. Olivia Blair was a member of Fourth Missionary Baptist Church for decades. In fact the church buried her husband six years ago. Mrs. Blair was sick for the last two years. She sadly passed away recently. Her daughter, Barbara Day visited the church with the expectation of organizing Mrs. Blair's funeral. PimpPreacher.com reports it as follows.
It was because of her mother's love and dedication to her church that Barbara Day assumed that the church would return that love and support during their time of bereavement but unfortunately, Rev. Walter F. Houston held an obvious grudge against Mother Olivia Blair. A grudge rooted in what he felt were delinquent tithes.

Unaware of the church's policy of "No Tithes No Funeral," Barbara Day and her daughter approached Rev. W.F. Houston days after Mother Olivia Day passed away. To their shock and disbelief, they were told by Rev Houston, in a very firm tone, that they could NOT have the funeral at Fourth Missionary Baptist Church.

"I am not sure if a Pastor has ever spoken to me that way, he was very mean and arrogant," the granddaughter told PimpPreacher.com. "We assumed that since my grandmother had been a part of this church most of her life, that Rev. Houston would have been more welcoming during this extremely painful time in our life. But what we encountered was a pastor who appeared to have a score to settle," continued Mother Blair's granddaughter.

That score to settle what the granddaughter referred to appears to be unpaid church dues or what we have come to know as Tithes.
When Rev. Walter F. Houston was told that Olivia Blair was on a fixed income and ill he sternly told them if the mother could not pay the tithes, then the family should have. The following is the dialogue between the PimpPreacher.com and Rev. Houston.
In his opening statement to me on Sunday November 16th Rev. Houston made it very clear that celebrating the life of Mrs. Olivia Blair was the farthest thing from his mind.

"I am not changing my bylaws for someone who was not active. Olivia Blair had not been a member of this church in 8 or 9 years! If the family cared so much then why didn't one of them at least send a dollar over here to reserve her membership?" Pastor Houston told me last Sunday in a conversation that took place only moments after he had finished preaching.

My Reply: "Sir even though your church is closed on Friday, and I have offered to pay the cost to have this funeral in your church, you're still refusing to allow this funeral for a member who has been a part of this ministry for 50 years?

Pastor replied:  "Membership has its privileges."

My Reply: "Sir only you can keep your name off Pimp Preacher – I would rather have a happy ending to this but if you refuse to honor this member at this church – we will have no mercy on you!"
Mrs. Olivia Blair had paid dues for years. It evidently did not matter to the preacher. The story was carried locally in Houston on Fox 26. Barbara Day had to shop her mother around to find a place to give her mother a funeral. Hopefully if there is a hell, a fiery room is awaiting this pastor.