Montana faces reality on Medicaid Expansion to Obamacare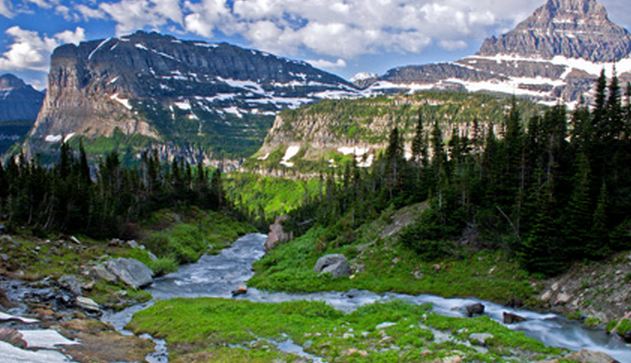 More Republicans are starting to peel off from the extremism of the Tea Party. That is not only good for the Republican Party, it is good for all of America if the trend continues.
Montana is the newest state that will be accepting the Medicaid Expansion to Obamacare (the Affordable Care Act). The Huffington Post reported the following
WASHINGTON — Montana is on track to join 28 states and the District of Columbia by expanding Medicaid to cover more low-income people.

Democrats in both chambers of the majority-GOP Montana state legislature have joined with enough Republicans to advance the legislation. The state Senate sent the measure to Gov. Steve Bullock (D), a Medicaid expansion supporter, on Saturday following a state House of Representatives vote a week before. Proponents of the legislation say it will expand health coverage to as many as 45,000 Montanans.

Montana is set to become the second state this year to adopt the Medicaid expansion, following Indiana's action in January. Debate continues on the issue in states including Alaska, Florida, Missouri, Tennessee and Utah, but the chances of more states signing on are steadily decreasing amid staunch opposition from Republican legislators, even in states with GOP governors who want to broaden Medicaid eligibility.
During the Obamacare debate and after its passage, the President consistently said that good policy would always trump bad politics. For the sake of millions of citizens in states with very high rates of uninsured citizens like Texas and Florida, one hopes that their Republican Legislatures would do the humane and moral thing.
It is irrefutable that Obamacare has lowered the uninsured rate dramatically. It is irrefutable that the rate of increase of healthcare costs is falling. It is a fact that Obamacare's price tag is continuing to fall.
It is a dereliction of duty by the media that this information even as the administration puts it out, is not appropriately revealed to the citizenry. It is a fraud on every American that the news media allow lying politicians to appear on their news programs to misinform Americans with seldom push back. Then again we know why. NBC's Chuck Todd pretty much told us they don't push back lest they get no one to appear on their programs. Appeasement that misinforms?