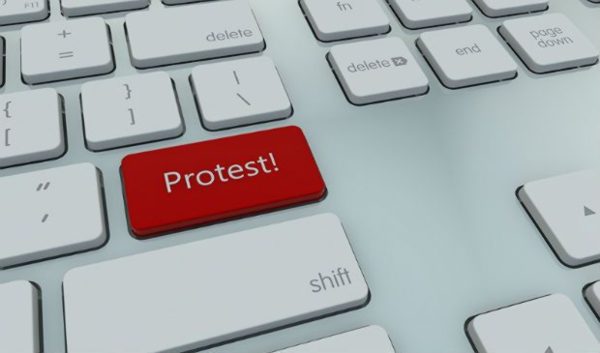 Do not allow anyone to tell you that activism does not work. Progressive organizations like DailyKOS, non-partisan organizations like Move To Amend, and trans-partisan organizations like Coffee Party USA all worked to ensure the FCC would not rule against Net Neutrality and they were successful. In fact,
Every Democratic Commissioner gave a rousing shout-out to the 4 million of us who took the time to contact them and weigh in on this, and Chairman Wheeler wrapped up by thanking us. That's the power we have to finish this battle!
Well we won another battle as the Comcast / Time Warner merger was averted. You make a difference and we must continue fighting for middle-class centric policies.
---

Victory: Daily Kos won again

We are victorious! Once again, the Daily Kos community and its allies have fought and won––we helped defeat the proposed mega-merger between Comcast and Time-Warner.

Recently, rumors began to circulate that the Federal Communications Commission and other government regulators were not going to give Comcast rubber-stamp approval. Shortly after the rumors surfaced, Comcast and Time-Warner confirmed they would rather call the deal off than face a court battle.

Even with Republicans controlling Congress, progressives are accomplishing major victories by working together. We've proven that we can take on corporate greed and win.

Daily Kos has been a huge part of this victory and many others this year—protecting net neutrality, preventing war with Iran, and stopping mergers between "Too Big to Fail" banks.

With your help, we can continue to fight and win. Right now, we have plenty more we are working on—

Pushing hard to stop the Trans-Pacific Partnership
Working to highlight injustices to win reform in policing and mass incarceration
Fighting for voting rights for everyone
Gaining more corporate disclosure of money in politics
Fighting for equality
Protecting the social safety net
Countering the influence of the Koch brothers and other right-wing propaganda machines.