Every conservative should reread Matthew 7:1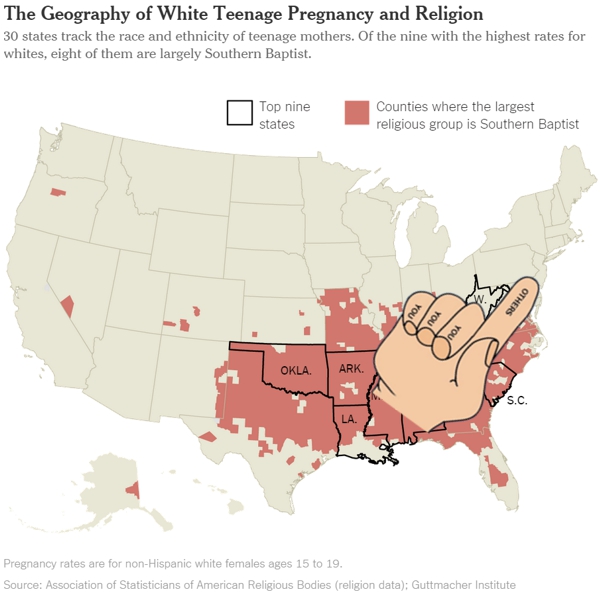 I am not at all religious. My wife and daughter are Christians and my wife is a deacon. I am a Humanist, yes, the only heathen in the house. The one thing we share in common in this household is that we make every attempt not to judge. When we fail or catch ourselves doing so we make the attempt to atone. Searching for and pointing out facts, truths, and causality isn't judgement. It is enlightenment.
Many conservatives in promoting their ideology tend to be very judgmental. To be sure, some liberals can be judgmental, but by definition 'judgementalism' is anathema to liberalism.
Religious conservatives may be wise to reread Matthew 7:1.
(1)"Do not judge, or you too will be judged. (2)For in the same way you judge others, you will be judged, and with the measure you use, it will be measured to you. (3)"Why do you look at the speck of sawdust in your brother's eye and pay no attention to the plank in your own eye? (4)How can you say to your brother, 'Let me take the speck out of your eye,' when all the time there is a plank in your own eye? (5)You hypocrite, first take the plank out of your own eye, and then you will see clearly to remove the speck from your brother's eye. (6)"Do not give dogs what is sacred; do not throw your pearls to pigs. If you do, they may trample them under their feet, and turn and tear you to pieces.
Last night Jon Stewart illustrated the perils of forgetting their own teachings. He showed Ted Cruz projecting himself in his attacks on President Obama. The piece was hilarious and sad. It should be an embarrassment to Ted Cruz. It likely will not. For many the ideology they promote is a tool for votes and not a core belief. As such embarrassment is not an ability they posses.
I had not yet written my morning post. I had some ideas and even some videos that I processed on several current issues including presidential candidates Bernie Sanders and Ben Carson. But an article a dear friend posted appeared in my feed that spoke to me. The little voice in my head said, 'This information must get out to both conservatives and liberals alike'.
The article by New York Times Thomas B. Edsall titled "Sex, Drugs, and Poverty in Red and Blue America" is powerful. It is what real journalism is all about. The article is a must read. With so many cable channels and time to fill, you would think this type of in depth analysis would be covered instead of the same old stories ad nauseam. That is the responsibility of a free press. The level of ignorance of the American population is directly proportional to the media's dereliction of their 'constitutional duty'.
Edsall gives examples of the conservative media jumping to conclusions as to what ails Baltimore and other urban regions. It wasn't only conservative media. The liberal media, (read corporate media) also attempted to give society at large a pass for its portion of responsibility for these ills.
Edsall points out that,
Never one to miss an opportunity to critique the opposition, the editorial page of The Wall Street Journal declaimed:

"Let's not forget who has run Baltimore and Maryland for nearly all of the last 40 years. The men and women in charge have been Democrats, and their governing ideas are 'progressive.' This model, with its reliance on government and public unions, has dominated urban America as once-vibrant cities such as Baltimore became shells of their former selves."

Many regular folks share these views. "The cause of disproportionate crime and poverty rates among blacks in Baltimore and the U.S. is the continued degradation of the nuclear family," Thomas Neale of Baltimore wrote in a letter to the editor of the local Sunpapers.

Insofar as conservatives identify the erosion of the traditional family as a cause of civic disorder, the erosion is not limited to minority communities in Democratic cities. These trends are increasingly characteristic of white communities in red states.
Earlier in his article he pointed out a dysfunctional town that no one talks about but seem to be much worse moral-socio-economically than Baltimore. You see, it does not fit the conservative playbook.
Today Muskogee, Okla., a city of 38,863, has nine drug treatment centers and a court specifically devoted to drug offenders. A search for "methamphetamine arrest" on the website of the Muskogee Phoenix, the local newspaper, produces 316 hits.

In 2013 just under two-thirds of the births in the city of Muskogee, 62.6 percent, were to unwed mothers, including 48.3 percent of the births to white mothers. The teenage birthrate in Oklahoma was 47.3 per 1,000; in Muskogee, it's 59.2, almost twice the national rate, which is 29.7.

Muskogee County voted decisively for Ronald Reagan in 1984 and for Republican presidential candidates in the last three elections. In 2012, Romney beat Obama 57.4 to 42.6.

Why am I talking about Muskogee? Two reasons.

The first is that the Baltimore riots have become a vehicle for conservatives to point to the city as an emblem of the failure of liberalism and the Democratic Party. The current state of affairs in Muskogee suggests that the left does not deserve exclusive credit for social disorder.

The second reason is that worsening conditions in working-class white Republican communities indicate that the conservative moral agenda has not decisively won the battle for the hearts of America's youth.
Edsall later pointed out an inconvenient truth about the Red States.
The highest rates of white teenage pregnancy in the 30 states with available data are in red states. While the national white teenage pregnancy rate in 2010 was 38 per 1,000, white rates were at least 10 points higher in nine states: Oklahoma (59), West Virginia (64), Arkansas (63), South Carolina (51), Alabama (49), Mississippi (55), Tennessee (51), Kentucky (59) and Louisiana (51). Each of these states cast decisive majorities for Romney in 2012.

The high pregnancy and birthrates among white teenagers in states where the Christian right and Tea Party forces are strong reflect the inability of ideological doctrines stressing social conservatism to halt the gradual shift away from traditional family structures.

In fact, the map in the second chart shows that the Southern Baptist Convention, one of the most socially conservative denominations in America, is dominant in every one of the nine states with the highest white teenage pregnancy rates, with the sole exception of West Virginia.
Thomas B. Edsall ends his piece with a most prescient question.
If conservatives place responsibility on liberal Democrats, feminism and the abandonment of traditional family values for Baltimore's decay, what role did the 249 churches in and around Muskogee play in that city's troubles?

The fact is that the poor and working classes of both races were not well equipped to adjust to changes in behavior driven by the sexual revolution and the second demographic transition – a collection of forces that are inexorably changing the family, marriage patterns and child rearing worldwide

Those who seek to exploit the transformation of reproductive norms for short-term political gain are tearing at the social fabric. The right willfully ignores the benefits, and the left willfully ignores the costs, of what is, for better or worse, a world of radically diminished moral contraint. It may be asking too much of the political process to resolve conflicts like these.
Whenever one points a finger, there are generally 3 pointing back. Maybe many conservatives should remember that before they go on the attack on our urban underclass and those attempting to help them.