Update: The election of Donald Trump who is the real misogynist makes it clear that the conclusion of this article is no longer valid. Just maybe Americans have learned to view perspectives.
Unforgiving and exploitative media and political operatives will milk Bernie Sanders' old 'misogynist' essay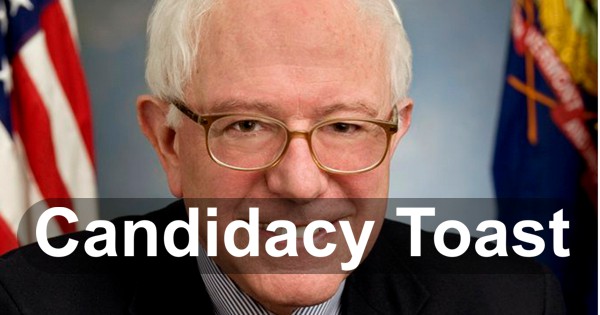 Bernie Sanders is an idealist with good sound policies for America. Millions of Americans were just learning about what he stands for. They were learning that he is and has always been the champion of the poor and the middle-class. When anti-corporatism wasn't vogue, he was an anti-corporatist.
Inasmuch as Bernie Sanders has not been registering as a substantial threat in the polls, as more Americans pay attention, his message was sure to resonate. Why? Because Americans are still hurting and he is best able to encapsulate that pain into policy he has been advocating for decades.
Unfortunately going forward his message will go unheard by those who need it most. Why? Because of an essay he wrote decades ago. Tim Murphy published the article "How Bernie Sanders Learned to be a Real Politician" in Mother Jones a few days ago. The article included an image of a rather misogynistic essay written by Bernie Sanders in 1972 for the alternative newspaper Vermont Freeman. The content of the essay was not mentioned in the article. This was clearly a hit job from the centrist (read corporatist) side of the Democratic Party.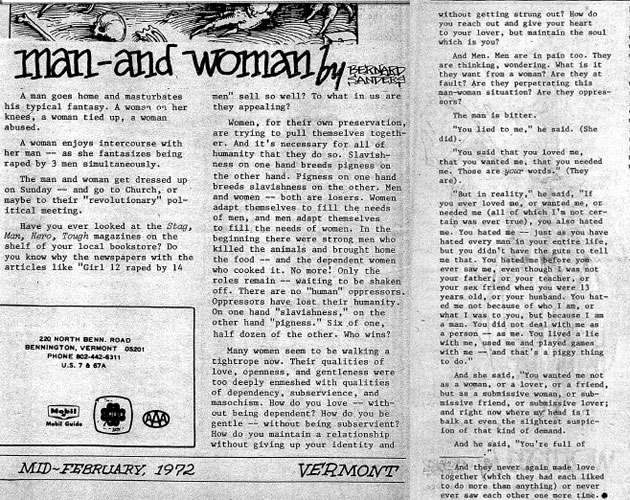 The reality is that inasmuch as this was a soft hit job, it is important. Had Bernie Sanders become the nominee, this would have been milked for all that it is worth.
It is not an overreaction to state that this essay pretty much makes the Bernie Sanders candidacy toast. It is a sad reality that it will overtake his message not for the faithful but for those who most need to hear his message. The Plutocracy's corporatist media cannot allow a Democratic Socialist message to take hold.
Those who support Bernie Sanders need to move on. There are other liberals and progressives who have the ability to challenge Hillary Clinton. They need to be encouraged to get into the race. Even Hillary Clinton supporters should want that for if she fails, who will be the real progressive alternative that is needed?