Netroots Nation Day 1
The first thing I must do is thank all of my readers at my blog/website https://egbertowillies.com and all of those that follow my corresponding Facebook page at EgbertoWillies.com. Your vote made my trip possible. I actually came in first because of you for the Democracy for America scholarship. Political activism is much less lucrative than software development. I guess I need to write a followup to "As I See It: Class Warfare The Only Resort To Right Wing Doom" since the socio-economic war (peacefully) is in full vogue.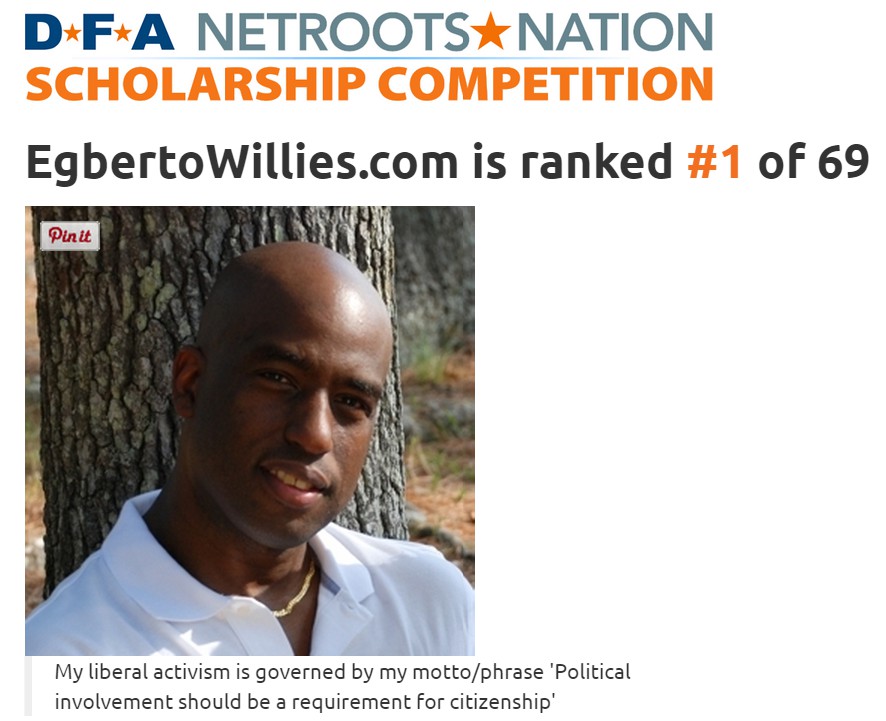 This is the fifth consecutive year that I am attending the Netroots Nation conference of Liberal bloggers. It was the first time in a place as hot and politically Red as Arizona. I got in very early. I walked around downtown Phoenix in the heat and found a place that had veggie bowls. It was stunning when I told the server I was from Texas and he immediately asked me if I was okay. You see he actually believes that Jade Helm 15 is real. He really thought President Obama was imposing martial law in Texas and 4 other southwestern states.
Much of the material to fill the goodies bags were late so Netroots Nation was looking for folks to help fill the few thousand bags. The pool mixer was hours away so I helped out. I wondered about some of the goodies since it may have implied sex crazed drunks. Check out the pictures below.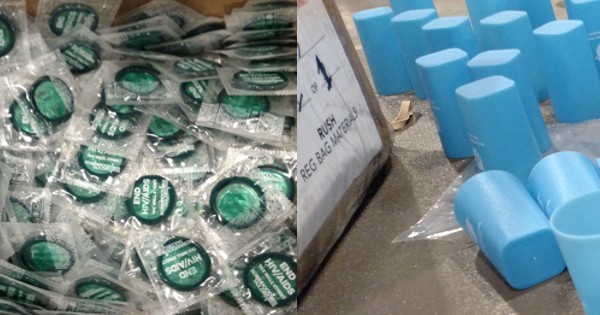 After spending an hour stuffing bags it was off to get my Netroots Nation Media credentials and Conference credentials. And who did I meet?  MSNBC political contributor Jimmy Williams. He is now  the Editor-in-Chief of Blue Nation Review.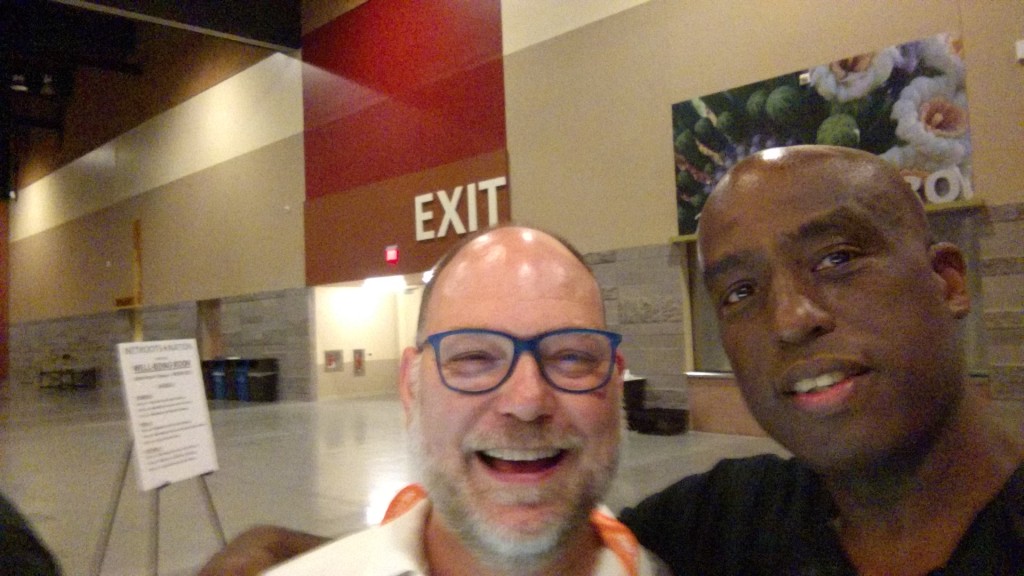 It was then off to the pool mixer where I met up with some activists, bloggers, and writers from AddictingInfo, Coffee Party USA, and ReverbPress.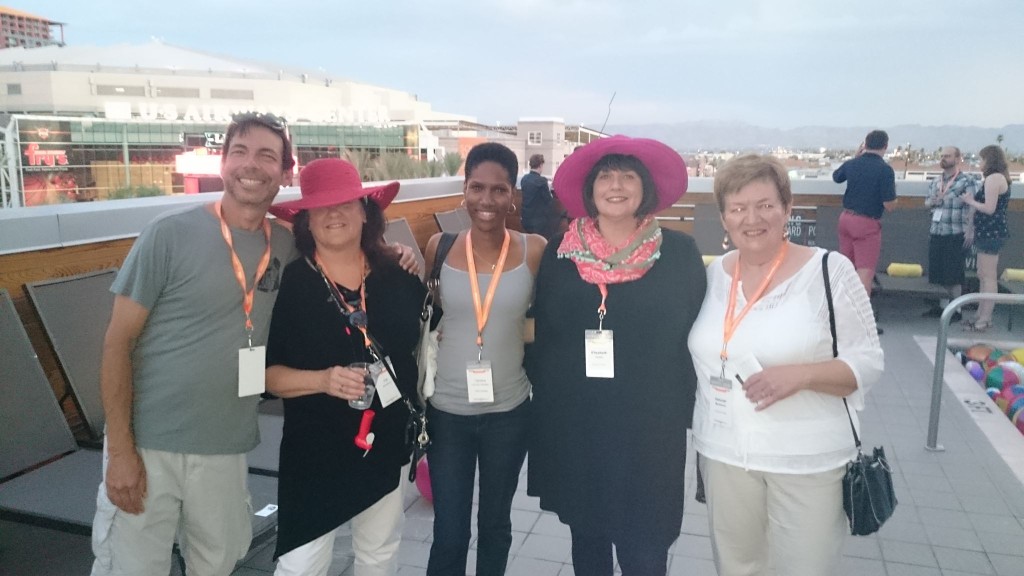 Blogging never ceases. After that full day I had to retire to the room to write and post my 4:00 AM and 11:00 AM Coffee Party USA blog post.  I got about 3 hours of sleep before round two was to begin.