Netroots Nation 2015 Day 3 was a day of protests and candidates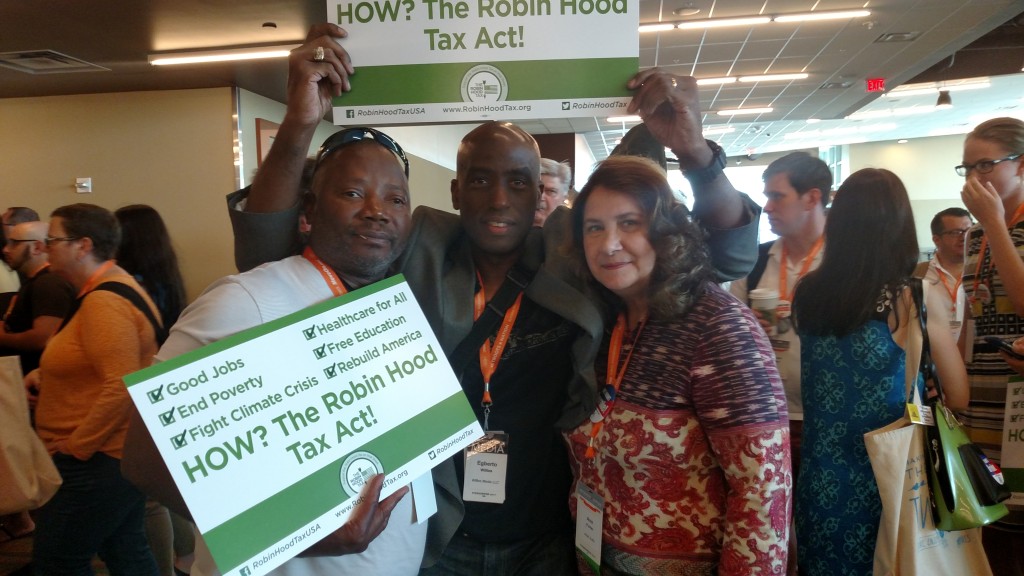 Netroots Nation 2015 Day 3 was very eventful. After the morning panels it was time to visit the main hall to listen to Elizabeth Warren. Elizabeth Warren as usual gave a hell of speech. One of the premises of her speech is that America is in fact a Liberal country.
Elizabeth Warren got the Liberal juices flowing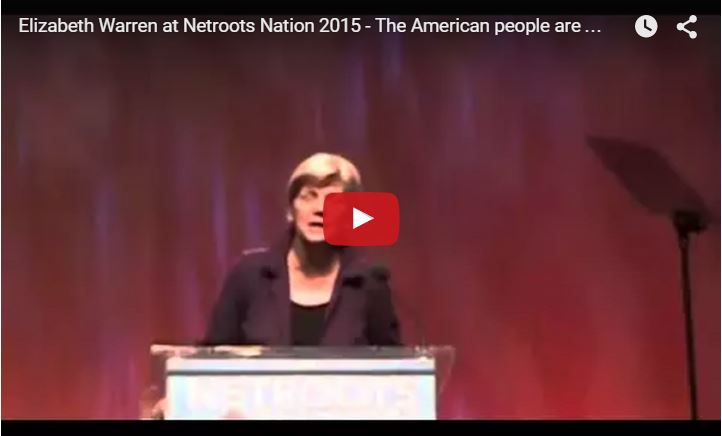 Then it was on to protest at Sheriff Joe Arpaio's jail. Joe Arpaio is the anti-immigrant racist Arizona Sheriff that mistreats people of color in particular and all inmates in particular. He puts them in tents, have them wear pink underwear and much more.
Undocumented worker calls out the 'real illegals'
Misinformed Latino disparaging immigrants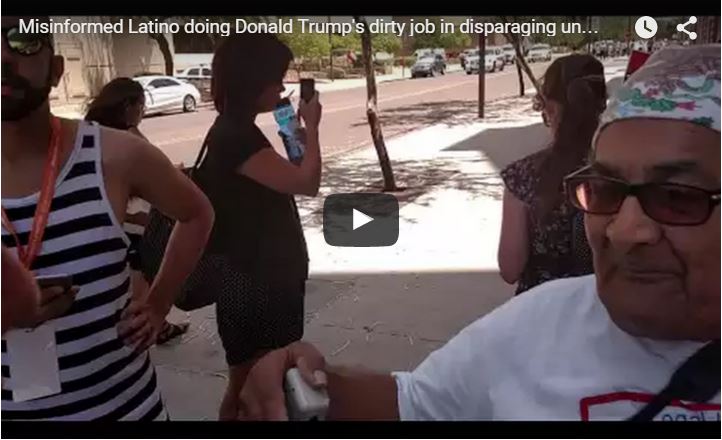 Later that day it was time to meet the candidates endorsed by DFA, Democracy for America. I did not get a chance to talk to all of them. But the four women below will remain or become powerhouses in the Liberal Wing of the Democratic Party. More interesting folks are entering the Left flank.
Ohio State Senator Nina Turner (D-OH)

Watch her speech here
---
Congresswoman Donna Edwards (D-MD)

Watch her speech here
---
Former NV Assemblywoman Lucy Flores (D-NV)

Watch her speech here
---
Helen Gym running for Philadelphia City Council At-Large in PA (D-PA)

Watch her speech here
---
By the end of the day I was toast. Of course we still had to head out to a few mixers to meetup and talk. It was a great day.