Bernie Sanders Delegate Danny Fetonte speaks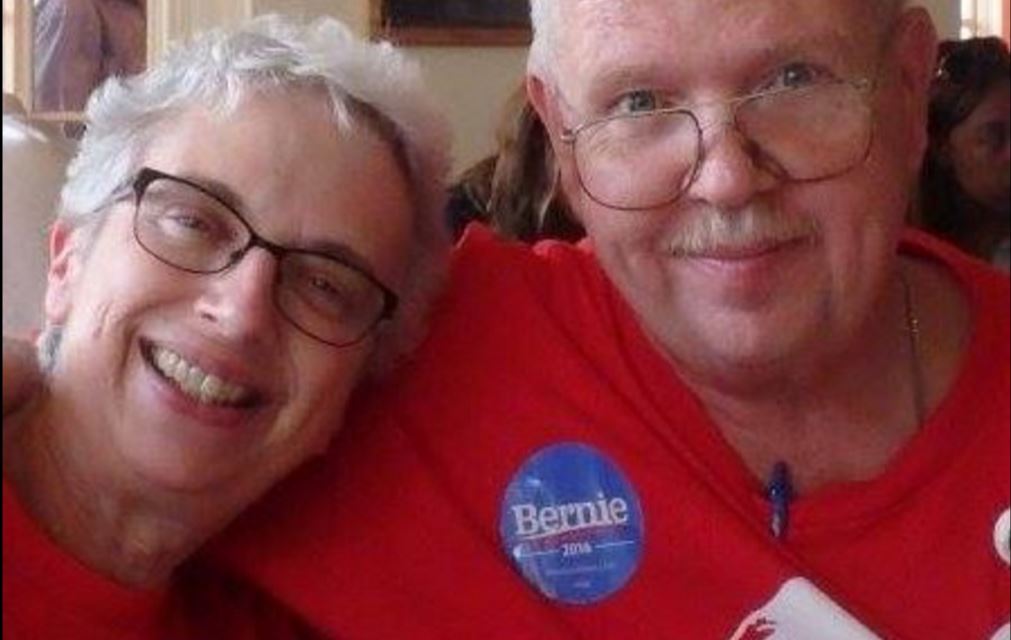 Six days in Philadelphia saw great victories and gut-wrenching defeats.  The Bernie delegates were a reflection of America's best.  The heroes of Bernie's Army in Philadelphia were the young Bernie delegates.  They were smart and committed.  They want justice with every part of their bodies and souls.  There was a structural engineer Muslim African-American woman from Houston, a young single Asian-American mother, who is a labor organizer from Austin, a Latino who just completed a Masters in History and Economics and is returning to his hometown of Bryan to organize and make our government work for the regular people, a Latina waitress from Waco, and an 18 year old from San Antonio who is headed to Canisius College in Buffalo, just to name a few. These heroes with their hearts full of good will and are thinking all the time of how to build the Bernie movement were examples of most of Bernie's strong Texas delegation.
We had 1886 Bernie delegates, Bernie's delegates were joined by Bernie and Jane Sanders, Nina Turner, Susan Sarandon, Jim Hightower, Danny Glover, Rosario Dawson, Larry Cohen, Keith Ellison, and Sissy Farenthold.  The whole week you could feel the strength of Bernie's Brigades.  22 state primaries and 46% of the elected delegates won against the push-back from the entire Democratic Party establishment.  The establishment chose corporations over the people's $27 donations, BUT they all saw the strength of our mobilized movement.
We built a movement in cities and towns throughout Texas and our nation.  A real movement, that shook up the Democratic Party, especially young people who poured their hearts into the Bernie movement.  Bernie from the start told us it was not about electing him, but building a genuine people's movement that stood up for all that were being pushed around by the millionaire/billionaire class.  The class that put down and pushed around workers, the disabled, Muslims, Mexicans, other immigrants, Blacks, LGBTQ, seniors, students, and small business people wanted us to give up and give back everything we have won.  We have to stay in the fight to defend what we have won and keep pushing further.
There is still a massive fight to win. Most of these victories we have to pass through Congress and we need a President that will sign our victories into law.  Bernie beat the cynics who said we could not improve health care and education.  Now it is up to us to elect the Democratic nominee who we can push to sign progressive legislation.  We have to fight within ourselves the cynicism that does not recognize our victories.  We have to oppose the draw to the Green Party, who will never be able to sign any of our Progressive legislation we won in the Democratic Platform.
Victories in the Platform
Healthcare – We won expanding Medicare by allowing people 55 years or older to opt in while protecting the traditional Medicare program.  The platform now calls for doubling the funding for primary care services at community health center over the next decade.  In doing this we will dramatically expand access to millions more people.  This means extending the current mandatory funding under the Affordable Care Act and expanding it by $40 billion over the next 10 years.  This means free health care through community health centers for the poorest in rural areas, urban areas, and on Indian Reservations.
Education – Free public college and universities for families making less than $125,000 a year.  This covers 83% of families.  We won a united push to sharply reduce present loans carried by our young.  Hillary agreed with us to make Wall Street and billionaires pay for the free public college education.
Criminal Justice – The Democratic Party platform calls for an end to the death penalty.  Bernie pushed hard for this and demanded that this be part of the program for unity.  Hillary had favored the death penalty but gave it up for unity. The platform also calls for an investigation by the Department of Justice to all shooting involving police officers.
Banks – The Democratic Party platform now calls for breaking up the major financial institutions on Wall Street and the passage of a 21st Century Glass-Steagall Act to separate Commercial and Savings Banks.
Minimum Wage – The platform calls for a $15 federal minimum wage tied to inflation.
Climate Change – The platform would support Congress putting a price on carbon and methane to discourage continued use of fossil fuels that are causing severe climate change.  It also says lawmakers must consider the impact on the climate in all federal decisions and invest heavily in wind and solar power rather than natural gas.
TPP – We lost open opposition to the TPP in the platform.  We won Tim Kaine having to come out in opposition to TPP in order to get the vice presidency.  We won Harry Reid pledging to block the TPP coming up in the Lame Duck session of congress.  We pushed back corporate control over trade deals in the Democratic Party.  We made the TPP a major issue in the party and we will continue to fight to oppose TPP.
Middle East – We lost inclusion of "Palestinians are human beings."  At the convention, we showed real strength for a just settlement in the Middle East and for respect for Muslims and Palestinians.
Rules – We won a 60% reduction of Super Delegates from 780 to 260.  We won a commission co-chaired by Larry Cohen to make the rules for primaries more democratic and look at the financing of elections.  Larry Cohen was Bernie's labor adviser.
None of these were 100% victories but all were real victories for our movement.  Our movement affected every part of the Platform, making it the most progressive platform in the Democratic Party's history.  The movement that Bernie helped us build had real strength and real victories in Philadelphia and across the country.  The progressives of our movement have real influence and power in the Democratic Party.
We fought the corporations and Billionaires to a draw in control of the Party.  We are stronger in the Democratic Party today than at any time since the late 1930's.  We have not gained total victory – but we won real battles and are a real force to push the rich out of the Democratic Party.  The rich and corporations have their party (the Republican Party); they should get the hell out of our Party.
Bernie had fewer delegates than Hillary in the flawed present system.  Hillary is our candidate for the Democratic Party.  Hillary is running on the most progressive platform ever.  The progressives of Bernie's campaign along with other progressives who did not join our movement like Senators Sherrod Brown of Ohio and Elizabeth Warren of Massachusetts will have real strength to move our agenda forward.
What Now
We have the potential of increasing our strength if we continue to work for progressives in the Democratic Party.  We have to vote for Hillary Clinton, a flawed candidate, to implement our program. We have to help Hillary win by such a margin that we sweep progressives and centrist democrats into office up and down the ticket.  We have to show the Democratic Party belongs to us not the Billionaires.
The other important reason we have to vote for Hillary is to crush Donald Trump.  Trump is not a fool but a serious threat to democracy.  Trump has to be beaten by the largest margins ever.  In Texas we have to have the largest Democratic vote to scare the right wing so they never again put a racist/fascist up as a candidate.
Fascism will not come to America with a Swastika.  Read Joseph Goebbels' theories and you will understand Trump's tactics.  Goebbels' took over a small (200 member) Berlin Nazi Party group in the 1920's.  Berlin was the most progressive city in Germany.  Goebbels' said Nazis had to say outrageous statements to gain attention and polarize the population.  Goebbels' took his small group into the most pro-socialist neighborhoods to instigate fights, controversy, and attention.  Goebbels' always built hatred to all minorities in Germany.  The small Nazi group grew after each outrageous action attacking Jews, Polish immigrants, gypsies, liberals, and pacifists.  He gained strength after each attack.  More and more started to apologize and rationalize the outrageous behavior of the Nazis.  By 1931 Goebbels had built the Berlin Nazi Party into one of the strongest party organizations in Germany.  Trump is using his playbook.
We can't afford to minimize the danger of Trump.  We can't afford to vote for a Jill Stein because she is more pure than Hillary.  There are two real candidates for President, Hillary Clinton and Donald Trump.  To win our positions for a just and democratic country that respects the rights of all we need to build the biggest vote for Hillary in Texas.  We should be open about her imperfections and ties to the corporate world, and then work like hell to elect Hillary.  When we trash Trump we will say never to racists and fascists.
We stand with Bernie in voting for Hillary Clinton.