As I perused my feed, the story about an interracial couple where a black woman's white boyfriend went all Trumpian on her got to me. I reached out to her, and we chatted for quite a while.
Abusive boyfriend – the Trump effect in an interracial relationship

Madison Amelia (her Facebook name) was in an abusive interracial relationship. She took out her camera to record an escalation of her abusive reality; the Trump effect.
Madison met Chris while with mutual friends. Madison is a twenty-five-year-old biracial young woman. Chris is a thirty-four-year-old young man with four kids.
Madison and Chris moved in together about three years ago. Two of Chris' children, two boys, spent half the times with them and the other half with the kids' mother.
"The kids loved me," Madison said.
Chris became progressively more abusive as the relationship matured according to Madison. But throughout the relationship she had not heard Chris use any racist remarks. That is a part of him she never knew.
Madison said Chris watched Trump on TV but never went to rallies. I asked her if he made any racist comments when he watched.
"I never sat with him to watch them," Madison said. "I'm too intelligent to want to watch that kind of nonsense."
I then asked her if she believed the Trump effect had anything to do with the recent racist abuse.
"I'm not sure," she replied.  "I'm a Republican, but I wouldn't vote for Trump, and he hated that. But looking back I'm not sure he ever saw me as black since I'm mixed."
I was a bit taken aback by the answer, and she clarified by saying that because she grew up privileged, he just did not think about it. It was not at all hard to infer the Trump effect, and I think she ultimately agreed.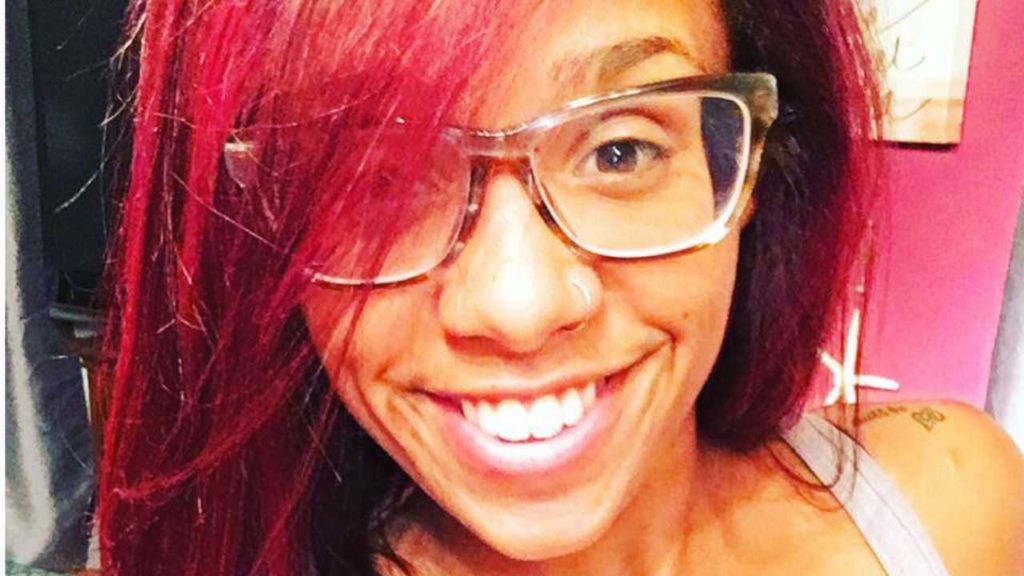 Madison has a college degree and works in marketing. She grew up privileged. She was the primary breadwinner in the home as she made substantially more than her partner. Chris had to drop out of college and work in sales. He was 'saddled' with four kids.
"Now that I left he tells people that I never had a job and lived off him," Madison said. "Even though I was the breadwinner in the situation. It's odd."
It is not odd at all. The video illustrates the mindset that gripped many, not all, but many in America as they voted for Trump. Many people are in dire straits financially. The working class, white, black, Latino, Asian, Native American, and everyone else are not prospering as are those in at the top. Instead of addressing the financial pain of the working as the systemic problem that it is, a defect in our economic system and its implementation, Trump successfully fertilized the seeds of hate that still lives dormant in the psyche of many Americans.
Donald Trump gave Chris permission to see his black girlfriend as the other. As he verbally abused her using the n-word in the video clip, he was projecting his frustrations on the other. As he spoke about black folks saying "get out of my country" he was sending the Trumpian message; 'the other' is the cause of our problems.
The Trump effect will be long lasting. The damaged he has done to the psyche of otherwise good Americans by exploiting recessive negative thoughts and negative teachings resident in all of us while normalizing them is unforgivable. It will take much effort from those immune to Trump's cancer to help those along who were infected. We must be empathetic.
Madison got out of the relationship. She is now happy and in love again with someone she's known for fourteen years.
"He's without a doubt the best guy I know aside from my dad," Madison said. "He's Portugues (I'm half Portuguese). I'm a lucky girl."