A few days ago I pointed out that Trump was sabotaging his voters to no end. Chuck Todd reported on the results of a Keiser Family Foundation study.
Trump sucker punching his voters with lousy & expensive healthcare
Trump promised his voters better health care. Instead, he is giving a sucker punch to his voters even harder than those taken by the Clinton voters. Chuck Todd used the data from the Keiser Family Foundation on a county by county basis to see how the Republican new healthcare plan affected the Trump voter vs. Clinton's. The results were not pretty as Todd reported.
Todd used Northumberland County Pennsylvania as one of his examples. A sixty-year-old making $40,000 a year gets an $11,150 subsidy to purchase insurance. Under the GOP plan, that same person gets a $4,000 subsidy, a Trump vote that costs $7,150 per year.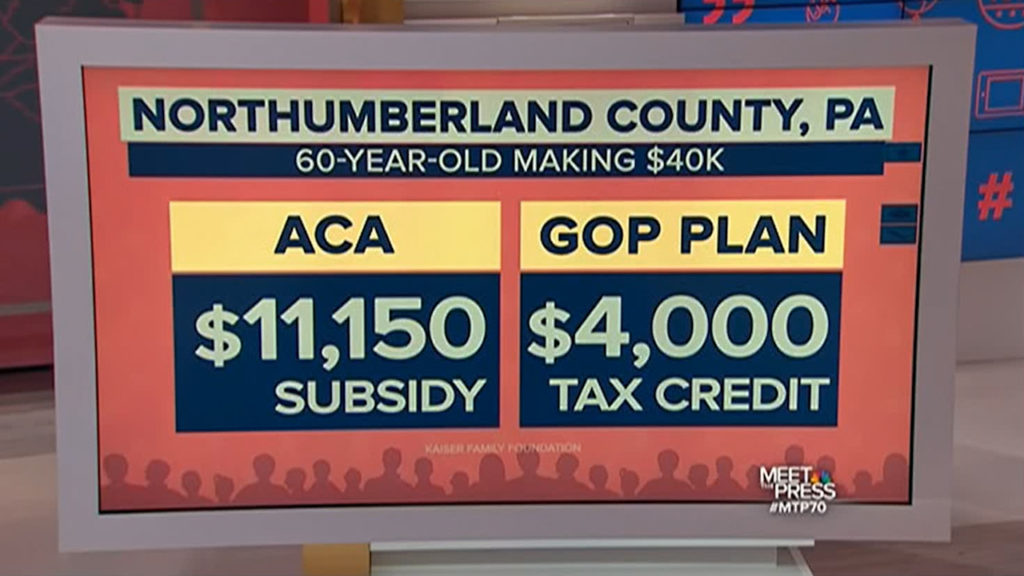 But it is much deeper than that. Subsidies will decline in counties that voted for Trump much more than in counties that voted for Clinton, 81% vs. 93%.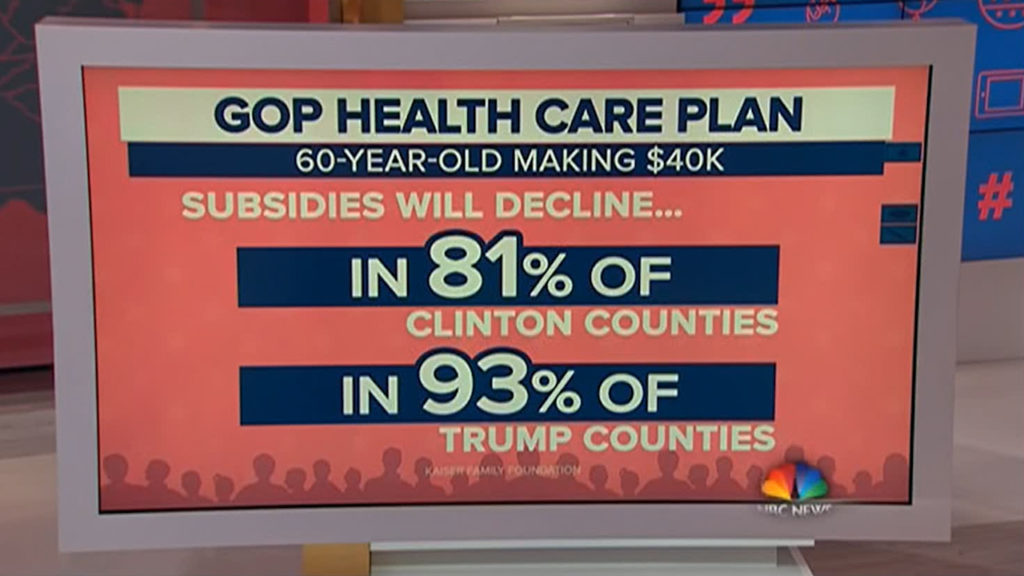 And for those who believe the Donald would fulfill his promises to make health insurance better and more cost effective for the poor and the middle-class, its time to think again. For the winners in the new health care plan, the wealthy, those gaining %2,500 or more in subsidies, they voted 47% vs. 46% for Clinton, a near equal number percentage wise for both candidates.
Now, for the Trump voter who is losing $5,000 t0 $7,500 in subsidies, they voted for the Donald in overwhelming numbers, 60% vs. 35%.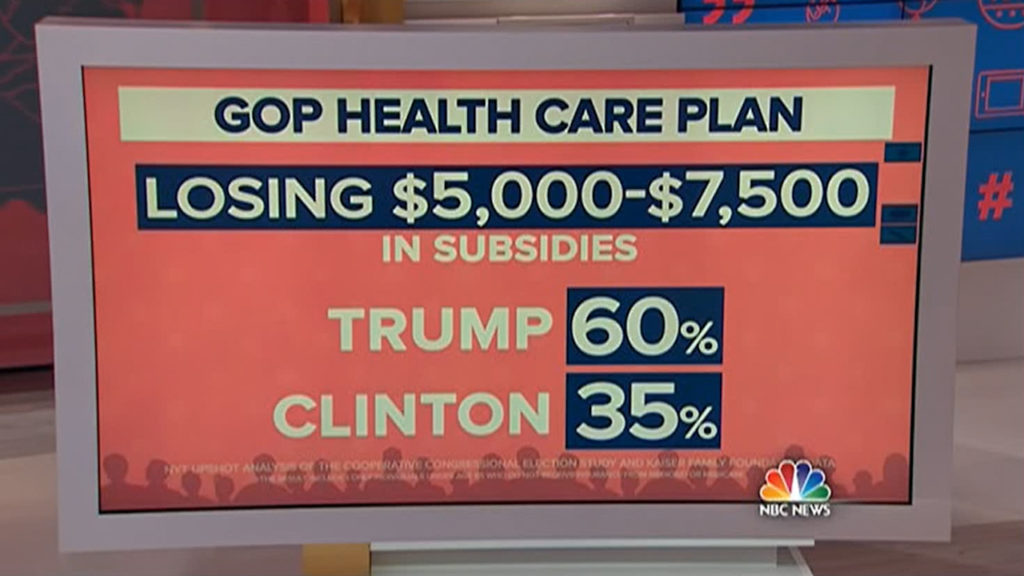 I doubt that those people who voted for the Donald had any idea that he would have given them the shaft so quickly, especially on an issue where he promised them, the coal miners, the factory workers, the working class, liberation from the oppressive ACA with something that is simply beautiful. While many Trump voters are comfortable with their heads in the sand, many wanted a change that they had not received from either Republicans or Democrats. The chance they took will not materialize into a good outcome for them or anyone else. As such it behooves us to add them to the coalition that will stop this atrocity from ever becoming law. Make sure they see articles like this.
I came across an article that all the Congresspersons whose states touch on Appalachia must read. It's titled, "Why Appalachia (and the Whole Nation) Needs a Single Payer Healthcare System."