I do most of my work from inside my local Starbucks. I love the environment and engaging with both the baristas and the patrons during breaks here and there.
The place is extremely noisy that in and of itself is not a problem. I use to use generic Bluetooth earbuds that worked very well to replace the noise with my eclectic Spotify mixes. Well, my wife thought I needed something more "becoming" and gave me the Beats Solo 3 Bluetooth Headset for Fathers Day. The sound of the beats was very good, much better than my generic earbuds.
The problem with the Beats Solo 3 is that while the sound is great, the built-in mic is not noise-canceling. When conducting my Coffee Party USA board meetings or making calls to set up guests for my Politics Done Right Radio/Media show the noise is generally unbearable to the person on the other side of the call.
One of my Coffee Party USA workgroup chairpersons got fed-up and went searching for a solution unbeknownst to me.  Finally, he sent me an email.
Hey Egberto,

I've been shopping around for a headset for myself and have come across one that I think will work for you as well.

It's a bit pricey, and you'll want to replace the cushions, but it seems like it would be perfect for you.

J.

BlueParrott S450-XT Stereo Bluetooth Headset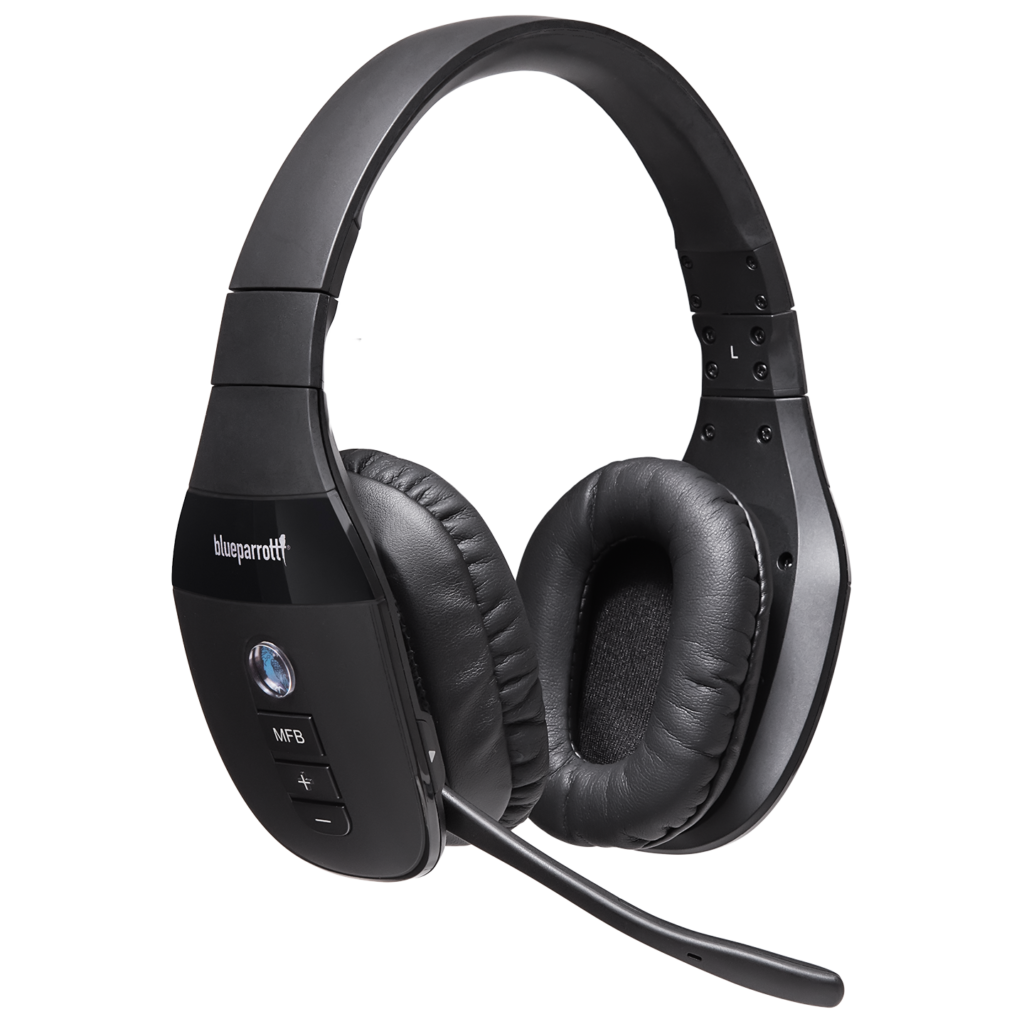 It turns out it for my purposes it was a much better headset than the Beat Solo 3. The quality of the sound was a tad less full but very acceptable given the mic with noise cancelation. I did various test runs with my daughter and my wife, and they could not hear the deafening noise at Starbucks. SCORE!!!!
If you want an excellent Bluetooth headset you can use in noisy areas, the BlueParrott S450-XT Stereo Bluetooth Headset is a perfect choice. I pair it with both my laptop and my phone. When a call comes in, it stops Spotify and allows me to answer the call. When I am done talking, Spotify returns to where I was when the call came in. Suffice it to say; I was so happy with this headset, I had to write a review.