It is #GivingTuesday
Democrats and Progressives won big on Tuesday, November 6th, 2018. But that is just the beginning.
The same forces that ruled the Republican politicians in the majority will change their support and lobbying to the new Democrats and Progressives elected. We cannot expect the Traditional Mainstream Media to report this reality at the level it should. After all, they serve the same benefactors.
Independent Progressive Media whose only allegiance is to you is how we shine the light, how we disinfect the corruption. Our mainstream media allow themselves to be manipulated by Donald Trump with a tweet, a false story, or just inept behavior. We make sure to keep serious stories alive or give life to stories the mainstream media should cover and won't.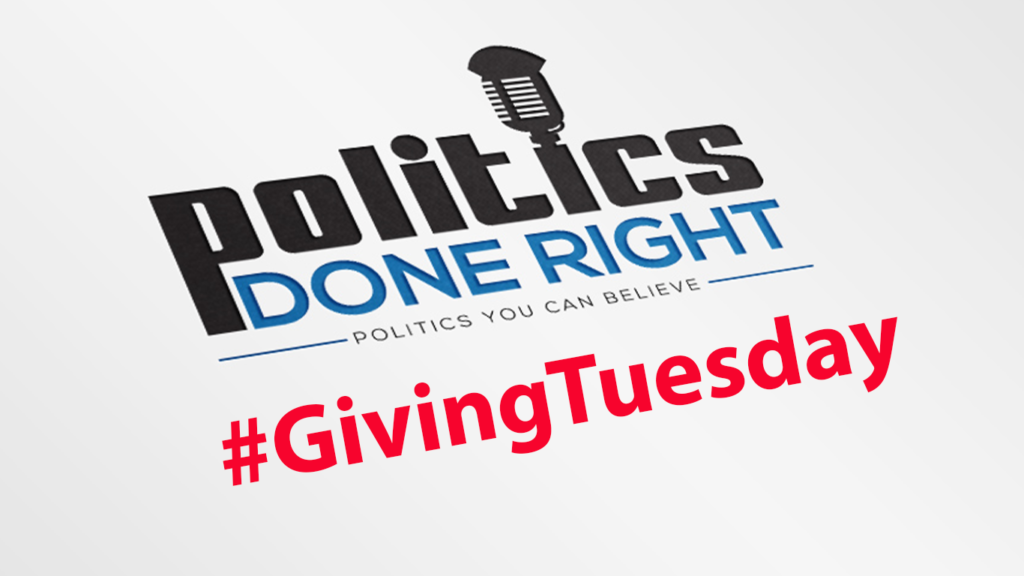 Politics Done Right is a part of the family of Independent Progressive Media that keeps its eyes on the ball. But in order to have the resources to continue doing the necessary work, we need your support. On this GivingTuesday please consider supporting us as generously as you can.
There are two ways to support Politics Done Right. You can give a one-time donation or you can subscribe at many different levels. As a perk, subscribers get to peek at the new book I am writing "How To Make America Utopia" as I write each chapter.
Donate here: PayPal
Subscribe here: patreon.com/politicsdoneright
Again, please support Independent Progressive Media by supporting Politics Done Right on this GivingTuesday.
Sincerely,
Egberto Willies