An old friend in the movement got a new gig in New York. She wanted to have me on as a guest in the first week of her new show. Julianna's new show, Waking Up With Julianna Forlano, is one of those shows that take on serious issues with a touch of funny. After-all, Julianna is one of the best political satirists/comedians in my humble opinion.
Julianna Interviews Egberto
Julianna wanted to know if Texans were really up in arms about the undocumented immigrants 'invading' the Southern United States border. I pointed out that it isn't a subject many Texans are obsessed with now or previously.
She asked me if as a person of color I felt any fear. Of course, I don't.
Sadly, once again Trump is playing the mainstream media like a fiddle. He is doing a great job in creating distractions to keep the media on trumped-up issues and scams.
As Trump continues to hyperventilate about a wall that will make no difference, I recalled a meme I saw recently.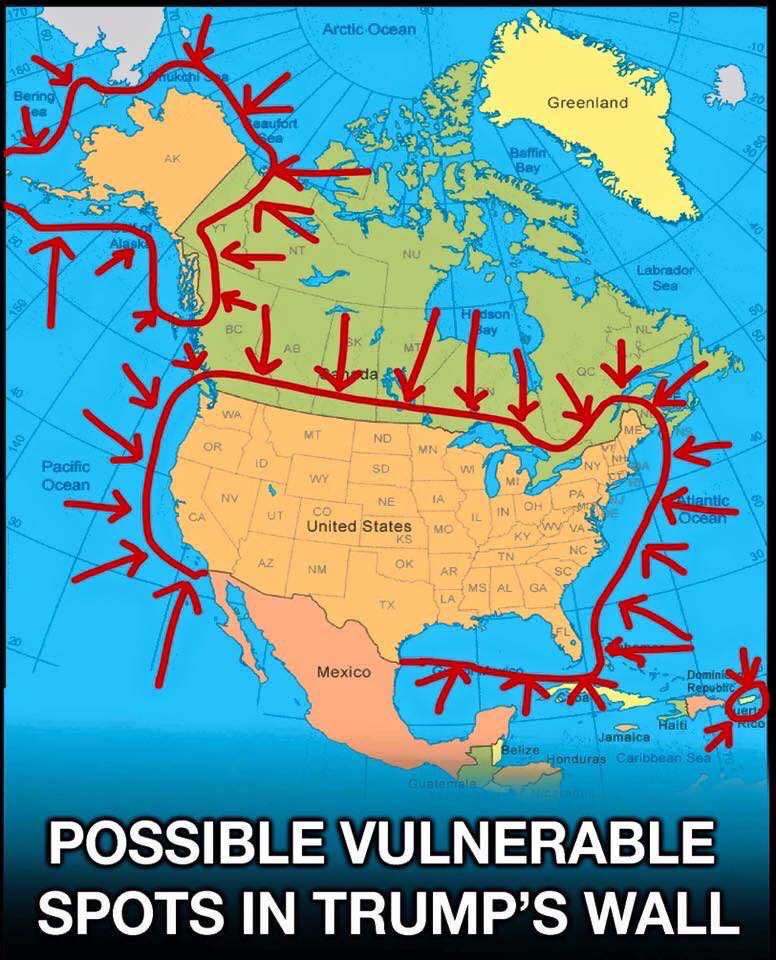 Does a wall really make sense? Anyone schooled in basic American geography would see how ridiculous Trump's wall is. Unless he intends to make fortress America then it i pointless.