I am on my last blog of the night, (well morning) and ran across a story in the Independent that frustrated me even as it gave me hope. Finland is led by a coalition government of five parties and all led by women.
Finland's coalition government will be composed of five parties all led by women for the first time after the female transport minister won a vote to be the next leader. Sanna Marin has been chosen by her Social Democratic party to replace the outgoing prime minister Antti Rinne.

She will lead a centre-left coalition of five parties who all have female leaders – four under the age of 35.
Ms Marin, aged 34, will become the world's youngest sitting prime minister and the country's third female leader. Former prime minister Alexander Stubb celebrated the new coalition, saying it "shows that Finland is a modern and progressive country". …

On Sunday, the Social Democrats and the four other coalition parties said they will continue in Ms Marin's new government. It will retain a comfortable majority of 117 in the 200-seat parliament. … Katri Kulmuni, Maria Ohisalo, Li Andersson and Anna-Maja Henriksson are the leaders of her coalition parties.
We like to pat ourselves on the back as being exceptional. That is a dangerous game to play because it makes you not only self-delusional but soft. As one basks in false glory, everyone else moves on.
Why can countries like Pakistan, India, Argentina, UK, Brazil, Germany, all been at some time led by women when we can only wonder if our potential women leaders are likable, the right size, or wear the right clothes? Hell, these are Christian, Muslim, and secular countries. So religion is not the issue.
We are strong because we have weapons and can inflict physical damage on anyone who does not toe our line. We can commandeer resources at will even if covertly to ensure absolute preeminence. But exceptional is doing exceptional things without one having to fear you.
Do you want a partner because they fear and need you or because they want to be with you? Which is more rewarding?
The fact that we have problems electing women and having the "others" serve equitably both in the public and private sectors is by design. The isms (e.g., racism, sexism, agism) are there to keep a sect in power, the perpetuated chosen. And that paradigm can be maintained because of these isms.
In America, we have perfected the isms tool that we can dial up at any time to maintain the status quo, an economic and social system purported to be a meritocracy that in reality is but a facade. The meritorious and sometimes the not-so-meritorious must just get in line to be chosen.
We need a new group of leaders with a completely different mindset. I think it starts with women. I take a lot of heat for gradating identity paid relative to women. But I think especially here in America, history is probative. I won't go into detail right now as I am sleepy and must go to bed. But how different are the black church and white church utter degrading or dismissal of women (with love of course)? And the perpetrators generally have penises with "Stockholm syndromed" accomplices.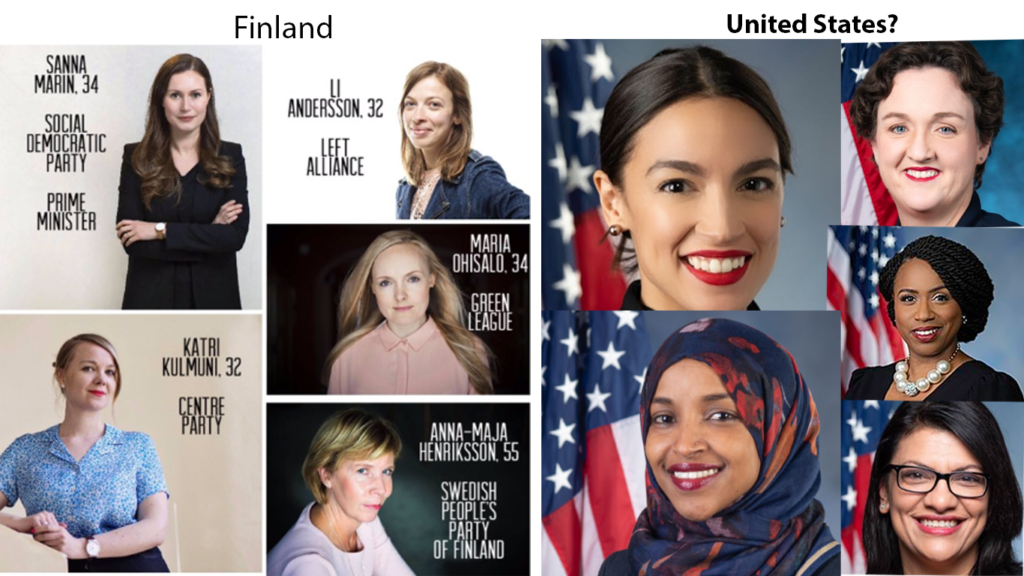 I am ready to be of service to a new set of leaders. And I would not mind assisting my young American progressive heroes whose combined intellect outstrips our current administration in its entirety. Good night and I will fix any found typos when I wake up, do my exercise, and have 16 ounces of coffee. 🙂 🙂 🙂