Every time one reads one of these stories one cannot help but understand that America is at a flex point. Many people scoff whenever the Trump Effect is mentioned for these incidents. It is apropos.
The Trump Effect
Donald Trump has demonized different identities. His vitriolic and violent rhetoric including some, where he has told potential perpetrators of violence that he would bail them out makes him virtually complicit.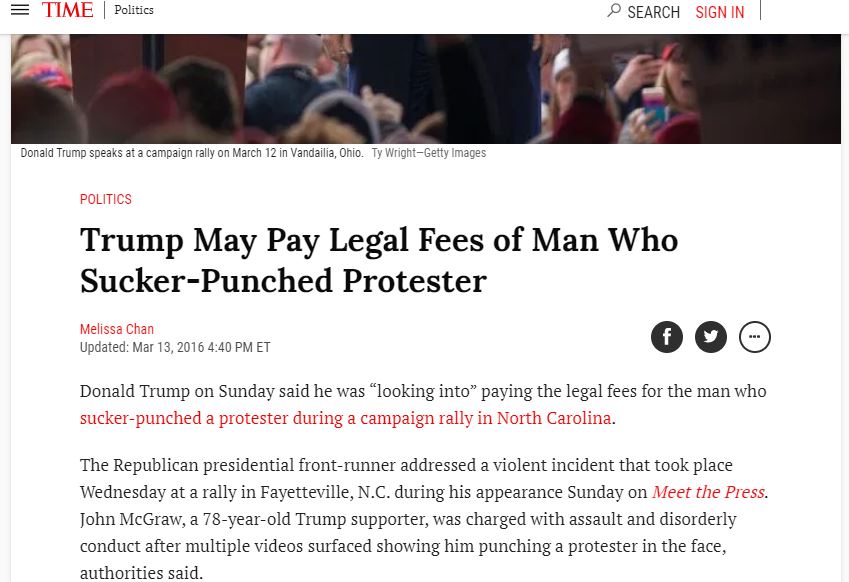 Iowa woman admits to running down teen because she was 'a Mexican,' police say

An Iowa driver admitted to intentionally hitting a 14-year-old girl, leaving her with a concussion, because the woman, who is white, thought the child was "a Mexican," police said Friday in a news release.

Nicole Marie Poole Franklin of Des Moines told investigators she intentionally hit the child while driving on Dec. 9 in Clive, a city about 10 miles west of Des Moines, Clive Police Chief Mike Venema said in the release.Police initially investigated the incident as a hit-and-run. "The driver and vehicle left the scene without rendering aid to the girl," Venema said. After requesting the public's help to find the driver, police were able to identify Franklin in Polk County Jail, where, Venema noted, she was being held on other charges: "During the interview Franklin not only admitted to being the driver of the car that struck this girl, but also that she had done so intentionally. Franklin told investigators that she ran the girl over because she was, in her words, 'a Mexican.' She went on to make a number of derogatory statements about Latinos to the investigators."

The child, identified by local news station KCCI as Natalia Miranda, said that the crash happened as she walked to a school event. "I don't remember the impact," she said. "I just remember the car coming towards me."

Source: Iowa woman admits to running down teen because she was 'a Mexican,' police say
There are so many reasons why Trump must not be reelected. He and his cabal make violence, dereliction of duty, lack of patriotism, and lack of humanity vogue.