As I listened to the Senators hypocritically question Ketanji Brown Jackson, I could not help but recall my experiences as a black engineer both in the US and China.
The SCOTUS hearings were depressing to many. How can a very qualified woman who happens to be black get treated with a level of disrespect and dishonesty in 2022? Many black women told me that is what they expected. I expected it but hoped it wouldn't. But this week proved that the hate that Donald Trump made vogue was just the removal of a scab.
But I choose to accentuate the positive. As I navigated Twitter, Tiktok, Instagram, Facebook, and other platforms, I saw WHITE PEOPLE providing not only an informed defense of Judge Ketanji Brown Jackson but an open call out of the troglodytes, the racist/sexist/misogynist Senators that attacked her.
Many of the memes pointed out the proud unrecognized reality. Given the totality of the judge's education and experience, Ketanji Brown Jackson will likely be the most qualified justice sitting on the Supreme Court. Amazingly, they are asking a cum laude graduate for her LSAT score. Well, the following graph says a lot.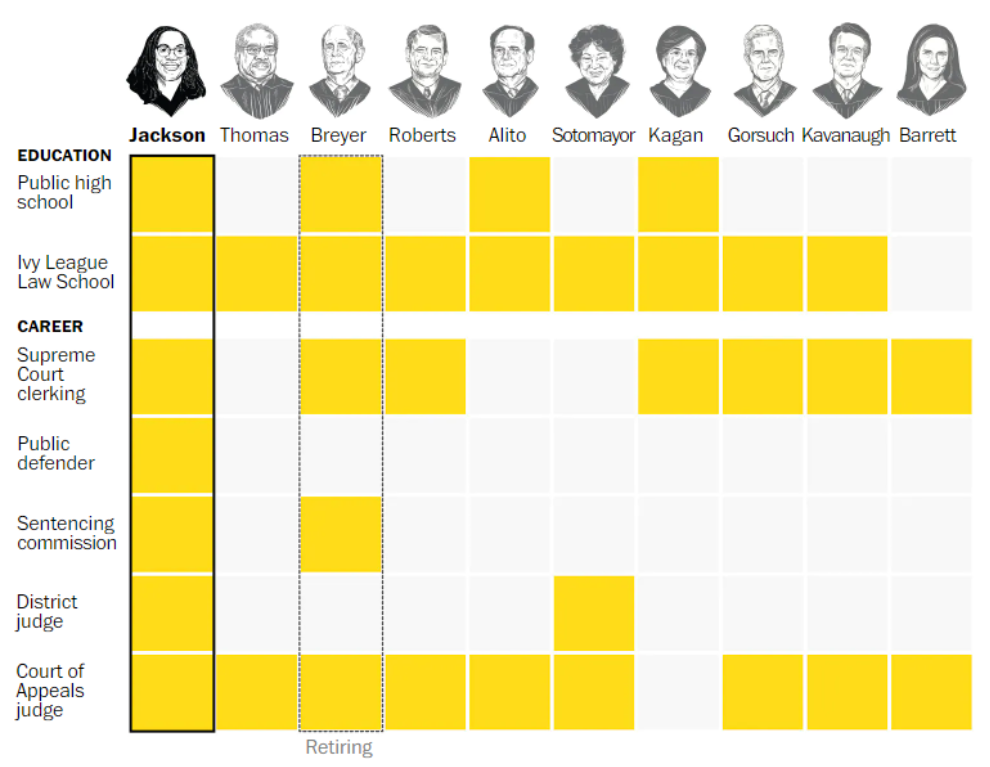 I started reflecting on my experiences in America. I felt compelled to tweet the following.
But that was not enough. A statement from one of my Politics Done Right listeners took me off the show's scheduled to go into a monologue with two incidents I had as an entrepreneurial engineer here in America and China. Please listen to the entire video. I think you will find it illuminating.
Every black person, professional or otherwise, understands Ketanji Brown Jackson.
I am sure many have had similar experiences. We cannot end identity politics until identity fails to matter.
---
UPDATE: Remember the 80-year-old Conservative I spoke to you about last week who wanted KPFT to kick me off the air. I promised her I would stay in touch. As I was writing a recent blog, I thought of her and gave her a call. She was thrilled to hear from me. She is not a labeled Progressive yet, but she says she continues to listen to my show and cannot find many areas of disagreement. Honestly, the techniques and information in my book, "It's Worth It: How to Talk To Your Right-Wing Relatives, Friends, and Neighbors," works. No one is expendable, and ultimately we want the same things in the aggregate.