Engagement is a form to assert the worth of all.
My Books – Buy Now – Read Online Now – Blog – FB Group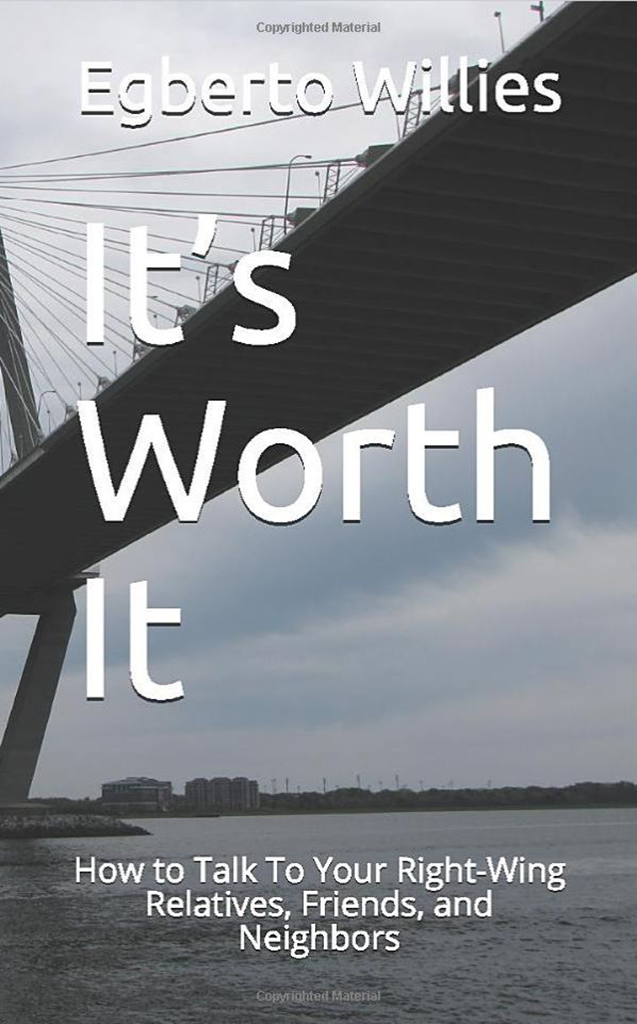 It's Worth It: How to Talk To Your Right-Wing Relatives, Friends, and Neighbors is an essential read especially in these times.
You have Right-Wing relatives, neighbors, and friends. Sometimes you feel isolated because you feel that you have to keep your thoughts to yourself. After all, you are just not up for another fight.
It does not matter how Progressive or Lefty you are. One can have a delightful conversation with the most Right-Wing of relatives or friends.
It is all about the approach. I have used my techniques now for over a decade. I can tell you that my Right-Wing friends now seek me out for coffee and meaningful conversations. Everyone is worth engaging in.
Visit the blog post for the book here.