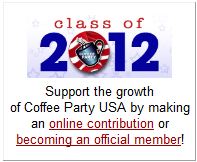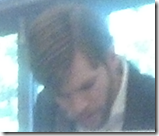 Bryan Henry of Kingwood, TX has knocked this one out of the park. Check out his article below titled Libertarians often march to the left, to the left … .Bryan's analysis of the real problems that afflicts us and his understanding on the issues that should unite the three major active grassroots movement is spot on.
The level of thoughtful factual writing hitting the editorial pages in Kingwood Texas is something that should be replicated throughout the country. Many of the national newspapers are not addressing the issues appropriately. When editors give access to the opinion pages, those of us that continuously complain about the failure of the media should use that platform among many others to get truthful, factual, and unbiased information out to our fellow citizens.
Cody Pogue, another Kingwood resident wrote the piece Root Of Evil this week. Earlier this year Marc Croes wrote Want To Stimulate The Economy? Raise the Minumum Wage. Karen Menke wrote Women's Rights In Texas Under Assault?. Deborah Mowrey wrote Our Culture Of Fear. Russell James wrote How Does The Oil Industry Really Function? And I recently wrote Gamed By Healthcare Debate and Immorality of Health Insurance.
News from the mainstream media is neither real news nor mainstream most of the times. It is incumbent that we in the grassroots continue to inform our fellow citizens. Only then will we make a material difference in the body politic and remove the grip that the "corporatocracy" has on our country.