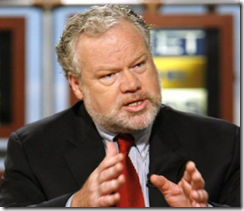 Thomas Ricks author of The Generals illustrates exactly how an interviewee can get enough air time on Fox News to reveal the truth. Of course the interview is likely to be cut short and the interviewee is likely to never get an invite on Fox News again.
It is important however that a string of truth tellers be poised and ready to be on Fox News to get their one 90 seconds of Fox News fame. Interesting enough Fox News burned its viewers by giving them the impression that Mitt Romney would have a big win even as all the polls said otherwise. This means that truth tellers on Fox News at least in the near term will be able to have some impact on some of their viewers.
In the video below Fox News co-anchor Jon Scott attempts to give the Fox News Benghazi hyped story legs and credibility by using the gravitas of Thomas Ricks, a Pulitzer Prize winning journalist, to further disparage the Obama administration on its handling of the killing of our ambassador.
It was poetic justice the manner in which Mr. Rick answered. He called the incident a small fire fight. He did not try to diminish the death of the ambassador but the silly handling by Fox News. Most importantly he called Fox News out for what it is, the propaganda arm of the Republican Party. Listen to the video below, it is a classic.
---