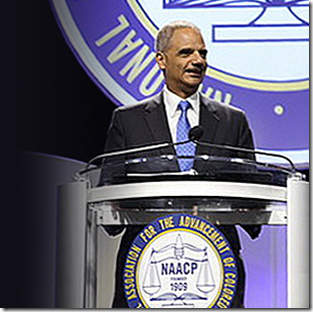 Immediately after the Supreme Court gutted the Voting Rights Act, Texas Attorney General and now Texas Gubernatorial candidate sent out the following tweet. (Full story here.)
Texas #VoterID law should go into effect immediately b/c #SCOTUS struck down section 4 of VRA today. #txlege #tcot #txgop

— Greg Abbott (@GregAbbott_TX) June 25, 2013
Today the New York Times reports that
Attorney General Eric H. Holder Jr. announced on Thursday that the Justice Department would ask a court to require Texas to get permission from the federal government before making voting changes in that state for the next decade. The move opens a new chapter in the political struggle over election rules after the Supreme Court struck down a portion of the Voting Rights Act last month.

In a speech before the National Urban League in Philadelphia, Mr. Holder also indicated that the court motion — expected to be filed later on Thursday — is most likely just an opening salvo in a new Obama administration strategy to try to reimpose "preclearance" requirements in parts of the country that have a history of discriminating against minority voters.
After that report, Abbott tweeted the following.
I'll fight #Obama's effort to control our elections & I'll fight against cheating at ballot box. http://t.co/SsGS3hCc6e #tcot #txgop

— Greg Abbott (@GregAbbott_TX) July 25, 2013
#SCOTUS already approved #VoterID; now #Obama trying to deny it in #Texas http://t.co/ecWOovGHbb #txlege #tcot #txgop

— Greg Abbott (@GregAbbott_TX) July 25, 2013
With Republicans passing voter suppression laws throughout the country and the recent Supreme Court ruling, US Attorney General Eric Holder proactively fighting to ensure fair elections will be imperative to ensure our democracy is not hindered.