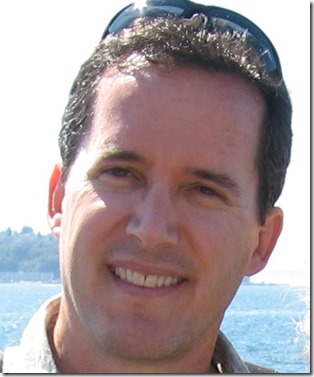 Kingwood Area Democrats Kevin McManis provides yet another analysis of the irresponsible government shutdown.
Kevin McManis says,
I can't believe what we have just been put through as a nation.

Our national government was deliberately shut down by an ideological minority in Congress. It had been planned for months as a negotiation tactic.

The full faith and credit of our nation was deliberately called into question, and our country nearly defaulted on its debts deliberately for the first time in its history. Such a prospect would have plunged our nation, and likely the world, into a depression.

The world looked on in stunned revulsion. Most of America did too, not believing we could cause such a deep self-inflicted wound.

In the mean time, hundreds of thousands were sent home without a paycheck. Poor children lost food assistance. Cancer patients lost treatments. Valiant first responders went to work anyway without getting paid. And now face the overdue bills.

See the full article below.
---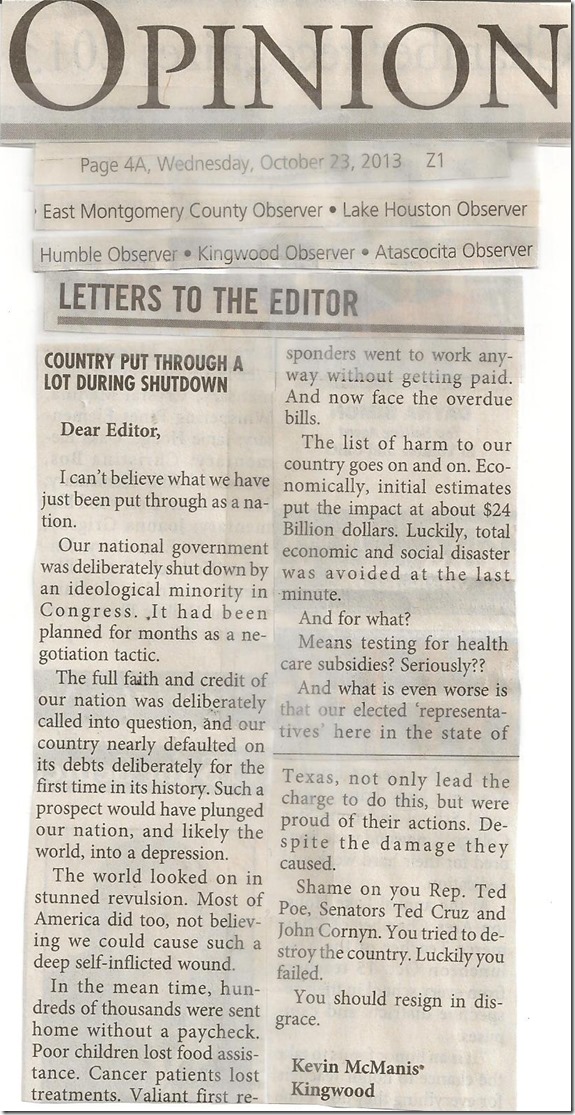 ---

LIKE My Facebook Page – Visit My Blog: EgbertoWillies.com
Follow @EgbertoWillies