Joe the plumber displays his insensitivity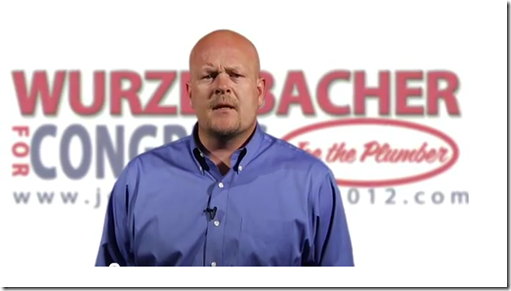 I have long said that Right Wing radio host and writers have made insensitivity, incivility, and inhumaneness vogue. Who can forget Rush Limbaugh calling Sandra Fluke, a women's rights activist, a slut? He sort of apologized only after suffering advertising losses. Who can forget Glenn Beck's 'shoot them in the head' video clip?
It is in that light that one must understand why another Right Wing icon, Samuel Joseph Wurzelbacher, aka Joe the plumber, believed it was OK to pen an open letter to the parents of the victims murdered by Elliot Rodger. Joe the plumber wrote,
I am sorry you lost your child. I myself have a son and daughter and the one thing I never want to go through, is what you are going through now. But:

As harsh as this sounds – your dead kids don't trump my Constitutional rights.

Richard Martinez, whose son (Christopher) was among the murdered, choked back tears at a news conference, blaming politicians the next day: "The talk about gun rights. What about Chris' right to live?" Martinez said – and much more.

There are no critical words for a grieving father. He can say whatever he wants and blame whoever he'd like – it's okay by me. You can't take a step in his shoes – at least I can't.

But the words and images of Mr. Martinez blaming "the proliferation of guns", lobbyists, politicians, etc.; will be exploited by gun-grab extremists as are all tragedies involving gun violence and the mentally ill by the anti-Second Amendment Left.

As a father, husband and a man, it is my responsibility to protect my family. I will stand up for that right vehemently. Please believe me, as a father I share your grief and I will pray for you and your family, as I do whenever I hear about senseless tragedies such as this.
Joe the plumber's felt he had to attack Richard Martinez's press conference where he visibly showed his anger for the inability of NRA owned politicians to enact effective gun control. Until Americans retake our airwaves and governance from the careless we will remain in this state. It is time to take our country back.
---

LIKE My Facebook Page – Visit My Blog: EgbertoWillies.com
Follow @EgbertoWillies