Jonathan Martin mid-term narrative fail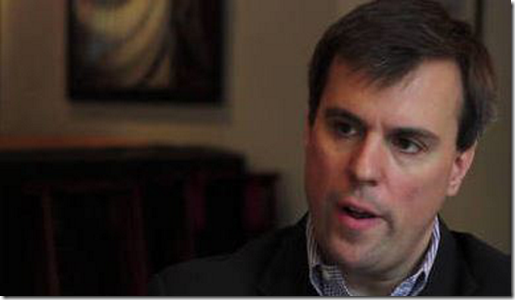 Last week I wrote the piece titled "Are the Traditional Media oblivious to the mid-term narrative that is falling apart?" The sub-title given the piece was "Force fitting a false mid-term narrative." There were several inconvenient truths articulated. Specifically, President Obama's poll numbers are not near as bad as implied. Red States Democratic senators are leading or tied with Republicans in most polls. Obamacare is not nearly an anchor weight expected. In fact Senator Mary Landrieu (D-LA), Alison Lundergan Grimes (D-KY), Senator Mark Pryor (D-AR), Michelle Nunn (D-GA), and Kay Hagan (D-NC) are all including Obamacare in there narrative using a positive perspective.
The article stated the following.
The traditional media has laid out a narrative. To most of them reality does not matter. They fit everything into that narrative. They ignore what does not fit. The problem is that this behavior can promote self-fulfilling prophecies. If one believes the outcome is already baked, then why vote.
Jonathan Martin did not disappoint. He continued contorting the mid-term storyline to fit the false traditional media narrative. Jonathan Martin seems to have forgotten that Texas, the biggest and most powerful 'Red State' had elections this week. He wrote the New York times piece titled "On Win Streak, Mainline G.O.P. Takes Tougher Stance Toward Tea Party."
The most powerful legislative office in Texas is the Lieutenant Governor. Dan Patrick, a Right Wing 'out of the mainstream' ideologue won that race with Tea Party support by more than 30 points. State Senator Ken Paxton beat Dan Branch after receiving a full throated support from Tea Party general Ted Cruz. John Ratcliff, another Tea Party favorite defeated three decades long Representative Ralph M. Hall.
Yet Jonathan Martin seems completely oblivious to the Texas Republican reality as he wrote the following.
That 2014 has been the year that the establishment struck back — preparing and financing its candidates with a new determination and focus — is evident in its success
But it is worse than that assertion. Jonathan Martin failed to provide context. Republicans winning did so by co-opting the positions of their Tea Party 'rivals.' Case in point is Senator Mitch McConnell's obsessive attacks on Obamacare even as Kinect, Kentucky's implementation of Obamacare was extraordinarily successful. Repeal would hurt the very voters he needs. He had to take the absolute position, the Tea Party position, in order to beat the Tea Party candidate.
Jonathan Martin follows in the footstep of journalists like Chuck Todd that have lost objectivity. They have allowed themselves to be coerced into Tea Party and Republican talking points in order to attempt to find an unattainable 'fair and balance' coverage. They succumb to the art of false equivalences as they add to America's political confusion.
What is the answer to poor and purposefully misleading reporting by Jonathan Martin and his ilk in the traditional media? The answer is rather simple. Their severe flaws must be acknowledged and more objective sources like reputable blogs & websites must replace them. Only then will they feel the urgency to return to real journalism.
---

LIKE My Facebook Page – Visit My Blog: EgbertoWillies.com
Follow @EgbertoWillies