One of the reasons one should disregard talking heads is that they are constantly  wrong. Cork Gaines at Business Insider wrote a piece yesterday titled "Michael Sam's NFL Future Doesn't Look Good." In that piece he said the following.
After Sam was released, it was assumed by many that he would at least sign with a team to be added to their practice squad, possibly even the Rams. Each team can add up to 10 players to its practice squad. These players aren't eligible to play in games, but they can potentially sign with the full 53-man roster if someone gets injured. … If Sam wants to play football this year, the CFL may be his only shot.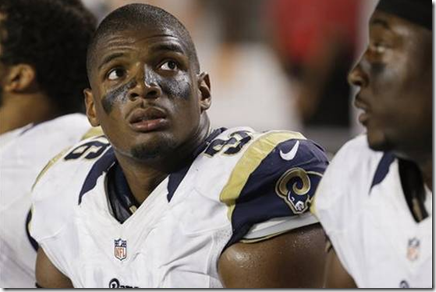 Fortunately Michael Sam and the Dallas Cowboys were not listening. It seems he may get a shot in the gateway to the Southwest, Texas. USA Today reports that the Cowboys has signed Michael Sam to their practice squad.
IRVING, Texas — Dallas Cowboys coach Jason Garrett said today that the move to add defensive end Michael Sam, the NFL's first openly gay player, to the team's practice squad was strictly a football decision.

During a regularly scheduled news conference, Garrett addressed the addition of Sam without once referencing Sam's sexuality or the significance of signing him and repeated that his arrival is strictly to help the team at a position of need.

"This is about football," Garrett said. "We evaluated him as a football player and felt he could help us as a football player. We want to see what he can do. Our attention and focus is on football."

Calling Sam a "very good" college player, Garrett said Sam's collegiate track record speaks for itself. Garrett added that while he did not speak directly with St. Louis Rams coach Jeff Fisher, he received "good reports from a number of people about (Sam)" in St. Louis.
The Dallas Cowboys must be commended for making this bold move based on Michael Sam's skills and character. It shows irrespective of having a troglodyte for a governor, Texas is moving forward. Just maybe Dallas Cowboy coaches took Jon Stewart's message to heart.