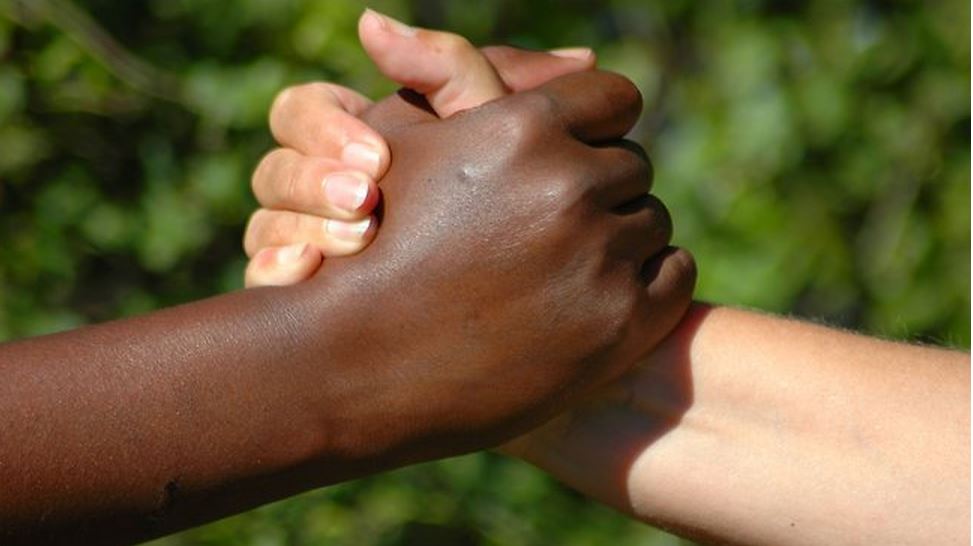 A News.Mic article was place on my Facebook page that got quite a bit of attention. For those who do not know what Mic is, it is media site tailored to millennials, young people between 18 and 34. The article is titled "One Tweet Perfectly Captures the Racist Double Standard of the Media's Shooting Coverage." I used the article as a catalyst to foment a more substantive discussion. The article started as follows.
The country is reeling from Vester Lee Flanagan's graphic video recording of the moment he shot and killed two journalists, Alison Parker and Adam Ward, during a live TV segment in Moneta, Virginia, on Wednesday morning. While many outlets opted not share the video (including Mic), publications like the New York Daily News chose to use frames from the video on its front page. CNN announced it would be airing the video, but only once an hour.

But as the debate over using the footage continued, one Twitter user succinctly captured the racist double standard that comes with these kinds of decisions:

But as the debate over using the footage continued, one Twitter user succinctly captured the racist double standard that comes with these kinds of decisions:

I watched #EricGarner DIE on the news. I watched #WalterScott DIE on the news. I watched #TamirRice DIE on the news. TF YOU MEAN TOO GRAPHIC?
I asked my friends and followers for their thoughts. A conversation I got. But there was one message that touched me. It touched me because I heard the exasperation in the persons prose. I read between the lines and discerned not only what she was saying but also what she wasn't sure she wanted to say.
A white friend responded that they found it hard to understand how people are unable to see the racism in the media. A black friend responded that "we have to create our own narrative  and our own narrative must be louder than theirs." She then said that is why she respected bloggers. My white friend took that response as one directed to her as a white person and responded as follows.
This is not my narrative, being white. This is propaganda to perpetuate systemic and endemic racism. Smiling happy people, victims of a crime, when they are white. Sorry not my narrative, I am not owning this pile of lies.
Ironically my black friend was really inferring people's media, bloggers vs the indoctrinating corporate media. I responded to my white friend with the following comment.
It is important that as a white person you engage. Most people black, white, or otherwise are followers and succumb to peer pressure. More white people must visibly call out prejudice and racism so that other good folks feel they have backing and not standing out alone in the support of what is morally right.
My white friend then showed what I call movement desperation that I immediately understood. She commented the following.
Egberto, you see me speak out often. It costs a lot. Honestly, I am tired of speaking.

I am met with "us" vs them every time I look. Even [your black friend] is happy to us vs them, and then happy when you remind me of my responsibilities.

I recognize my responsibilities even when they extend to moral obligations that have zero impact in my day to day existence. Many loved ones say I am too political. I think I agree with them. I get very little appreciation from those I support. I do not get openly insulted by very many people I support.

I get insulted and told to be quiet for being white. This does not improve the quality of my life. I feel used.

People want my voice? Appreciate me as a white ally. I will always do the right thing in my world, be the change I want to see in the world, but being active vocally, I think I am almost done being the easy target for angry black people.
I replied with the following comment.
Your comment requires a thoughtful response. First of all one should never shut-up because some believe you should shut-up for being white on a "non-white" issue. It does not work that way. As humans we can be empathetic on race, gender, physical attributes, mental attributes, and the permutations thereof. The fact is every race issue affects us all and as such ideally all should be engaged in solving it.

There is a school of thought out there where some believe a movement at times must leave space for the aggrieved to 'conjugate' separately. I personally feel that defeats the purpose. I would wager that those who have told you to shut-up are from that school of thought. I know race is nothing but a social construct. As such we play into the moral depravity of racism when we use the same construct for separation.

Look. When a black person tells you to shut-up in the movement for being white, remember that it is not an attack on you but who they perceive you to represent. It is a self-defense mechanism. They may not be aware that you are fully schooled in the tenets of privilege and supremacy. You may not have earned in their eyes that position of being an ally. That is not your fault. It is not theirs. It is history's fault.

When a white person attacks you for taking the moral position in the movement that as well is a self-defense mechanism. To acknowledge what you are doing, what they are not, what they are unable to do for whatever reason, requires them to force you off of your moral high horse.

You cannot acquiesce to either. You have got to keep your eye on the ball and stay engaged. For too long too many people have quit as soon as there is resistance. The beneficiaries of racism, the plutocracy, is making the bet that that will always be the case. The process has begun to drive racial and cultural wedges in the country. It is by design. As income and wealth disparity increases, as the .1% continues their pilfering, they can only maintain power having peons fighting among themselves. Race and culture creates the perfect fault line. We must not allow that. Stay strong my friend.
After this dialogue, my friend continued to keep her eye on the ball. A few weeks ago I wrote the blog post titled "Race isn't the big divide – We are just being played" that is worth a read.