Philando Castile followed the law but ended up dead when following the orders of a cop, a supposed police officer.
Philando Castile graphic killing by police
Philando Castile just did what the police officer asked him to do yet ended up shot four times by an unhinged Minnesota police officer. His fiance and 4-year-old daughter who were in the car displayed much more composure than the supposedly trained police officer. The video in striking and would bring tears to the eyes of anyone with any modicum of humanity.
This fatal incident is not unlike the incident in South Carolina when another unhinged police officer shot at a black man after he asked the man to get his license and the man complied.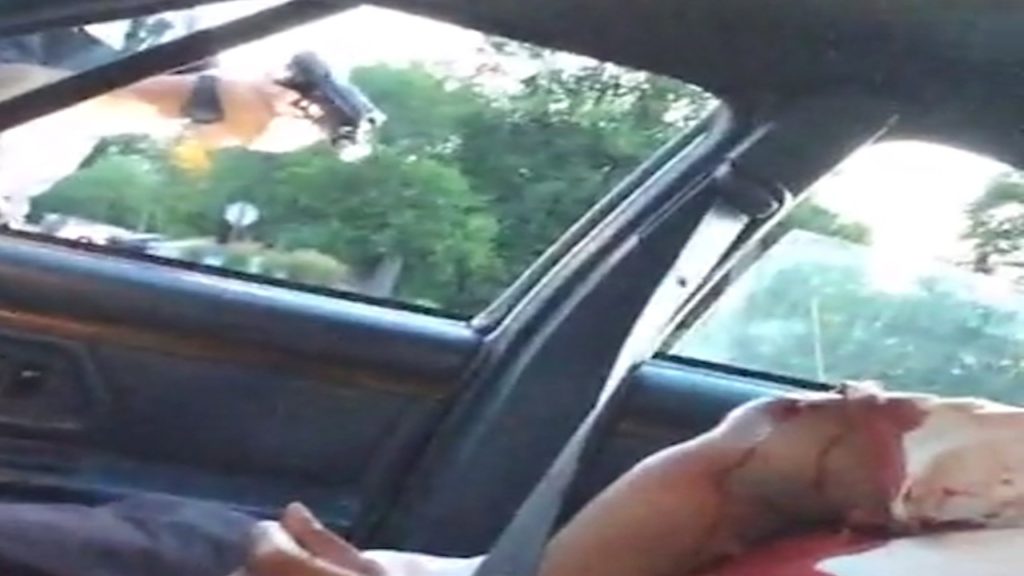 According to Castile's fiance, he had a concealed weapons permit. He disclosed that to the police officer. The police officer asked him for his ID and then shot him as he was in the process of getting his ID.
"He doesn't have no records or anything," Castile's girlfriend is heard telling the police on the video. "He's never been in jail, anything. He's not a gang member, anything."
Castile's mother gave an excellent interview to CNN. In that interview, she pointed out that her son was gainfully employed as a supervisor. He had no criminal record. She said he was quite and loved playing video games.
"He's not a thug, he's very respectable" — #PhilandoCastile's mother https://t.co/y6bUkSu2FS

— New Day (@NewDay) July 7, 2016
---
Lavish Reynolds, the girlfriend who streamed the Philando Castile shooting aftermath live on Facebook, speaks outside the Minnesota governor's mansion, where protesters gathered. She wanted the world to witness the police officer's actions.
What gives?