Democrats received great election news today. The new NBC News / Wall Street Journal poll suggests that a Democratic wave is building.
Encouraging election NBC/ Wall Street polls for Democrats

Democrats are likely turning the 2016 election into a wave like 2006 assuming that the momentum continues to increase the gap. It is not completely in wave territory yet, but with more Trump bombshells out there, it is likely.
Hillary Clinton pulled out an eleven point lead in a four-way matchup. The poll was done after the lewd misogynistic video tape but just before the debate.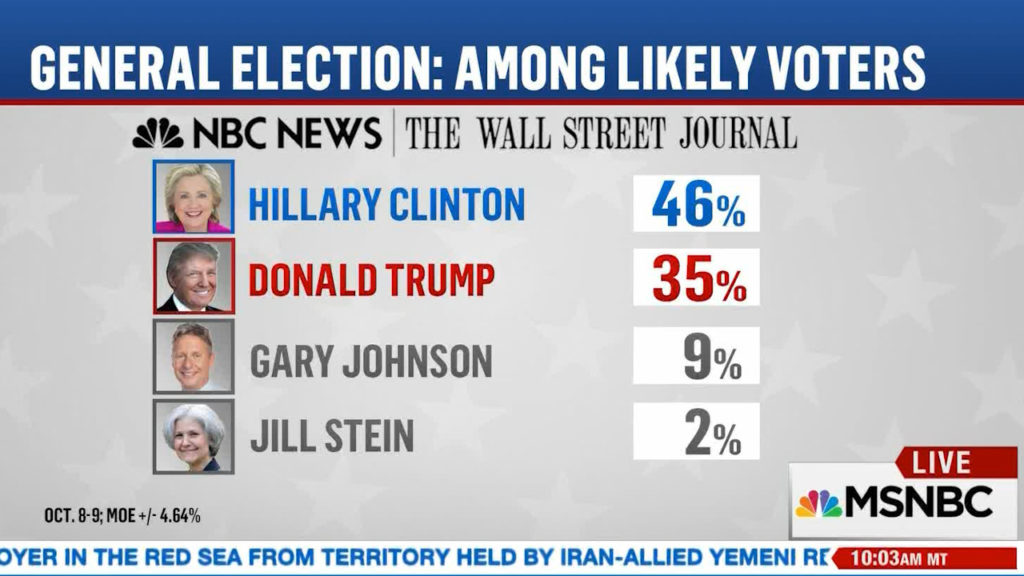 In a head to head poll with likely voters, Hillary Clinton's lead grows to fourteen points. It is clear that the October surprise is having an effect.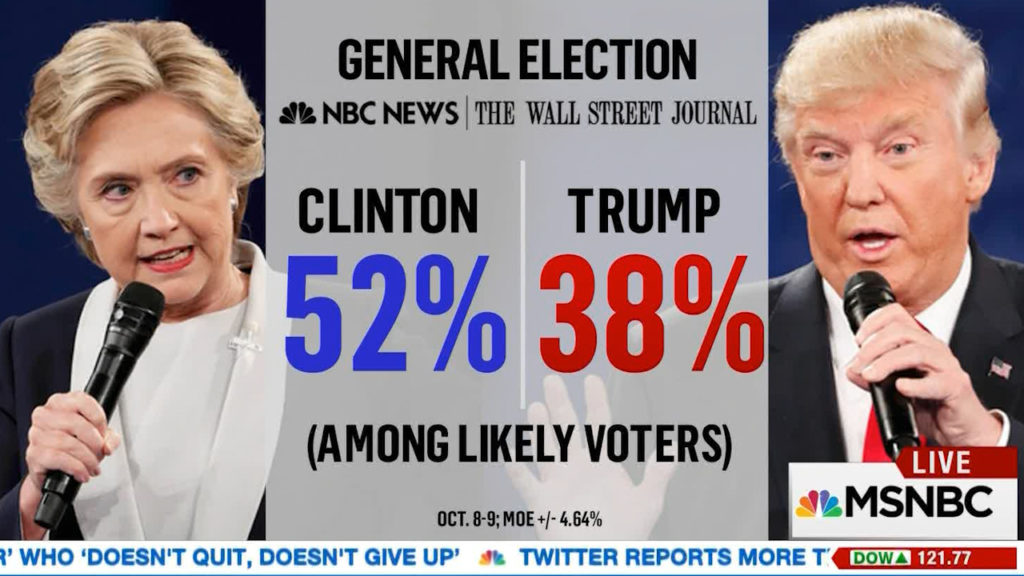 Most importantly, the congressional preference poll grew to seven points. This increased gap puts the House of Representatives in play even with gerrymandered districts.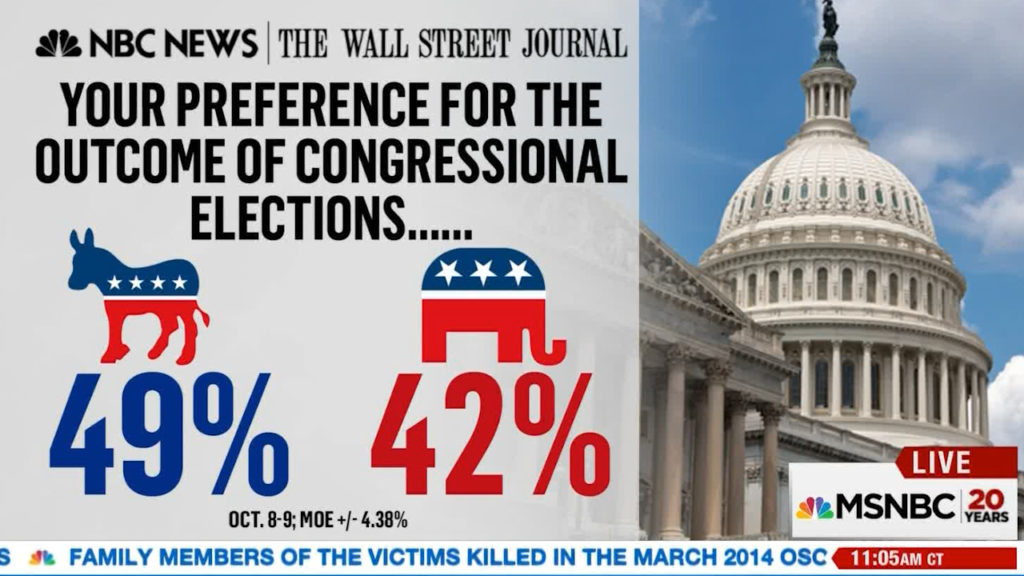 Democrats must not take this one poll as some sort of guarantee. If they want middle-class policies to be affected, they must continue registering people to vote. Most importantly they must get people voting for Democrats to the polls to vote preferably straight Democratic tickets.
This welcome news must be an encouragement to double down efforts to get the job down, the election of politicians who will make a difference.